Coffeehouses in Chippewa
Coffee enthusiast? So are we! Coffeehouses in Chippewa are one-of-a-kind, locally owned coffeehouses where every drink is made from scratch by our skilled baristas. Each offering unique and flavorful food, delicious pastries, and great conversation.
Bridge Street Brew
After a hot summer morning exploring the Old Abe State Trail, stop by Bridge Street Brew for a delicious iced coffee. We recommend adding one of their signature pastries to that order – you've earned it! They also serve hearty breakfast and lunch options. In the colder months, their holiday-themed drinks are a must-try specialty.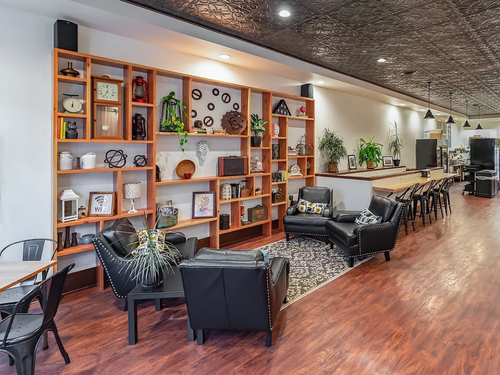 Whirlybird Coffee Co.
Whirlybird Coffee Co. offers a variety of delicious food options including sweets, breakfast, and lunch. This is a great spot to find gluten-free options! They are here for all your coffee, food, tea, and treat needs year-round.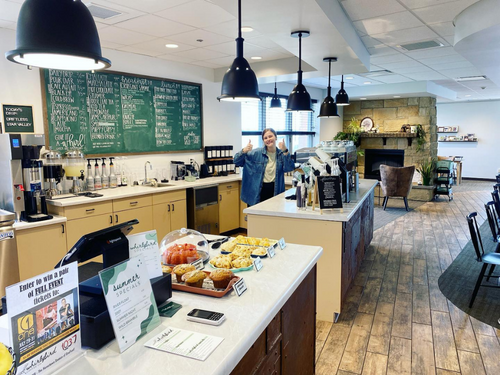 Check out Whirlybird Coffee Co.
Lucy's Eatery
Located in downtown Chippewa Falls, Lucy's Eatery is a homey establishment offering breakfast and lunch options alongside their handcrafted coffee menu. We highly recommend a chai tea with a pastry to fuel up for all your amazing adventures awaiting in Chippewa County.
Goldsmith Café & Coffee Bar
Goldsmith Café & Coffee Bar offers specialty drinks and desserts in the basement of the Notre Dame grade school. This is a unique stop because it is a course for students to help run the café including marketing efforts!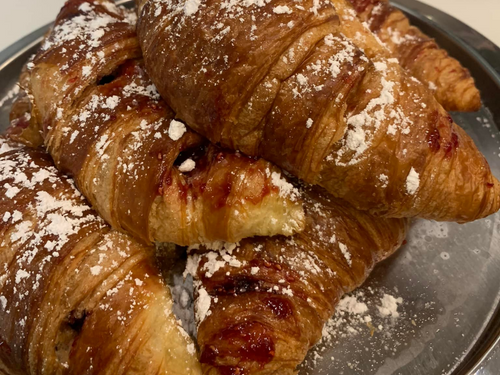 Check Out Goldsmith Café & Coffee Bar
Cabin Coffee Co.
Located just outside of Lake Hallie, Cabin Coffee Co. is a cozy spot to warm up after a chilly day outside, or cool down after a day in the sun. You will feel right at home in this cabin-styled coffeehouse.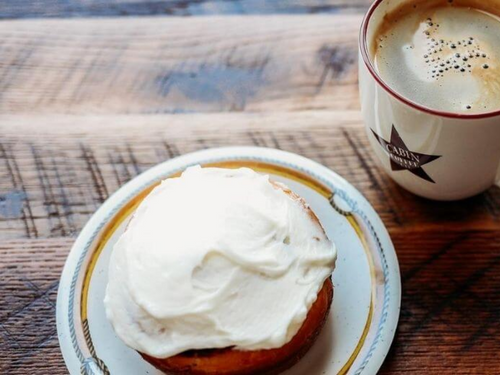 Even More to Go + Do
There's even more to go + do in Chippewa County! Check out all the fun times awaiting you: