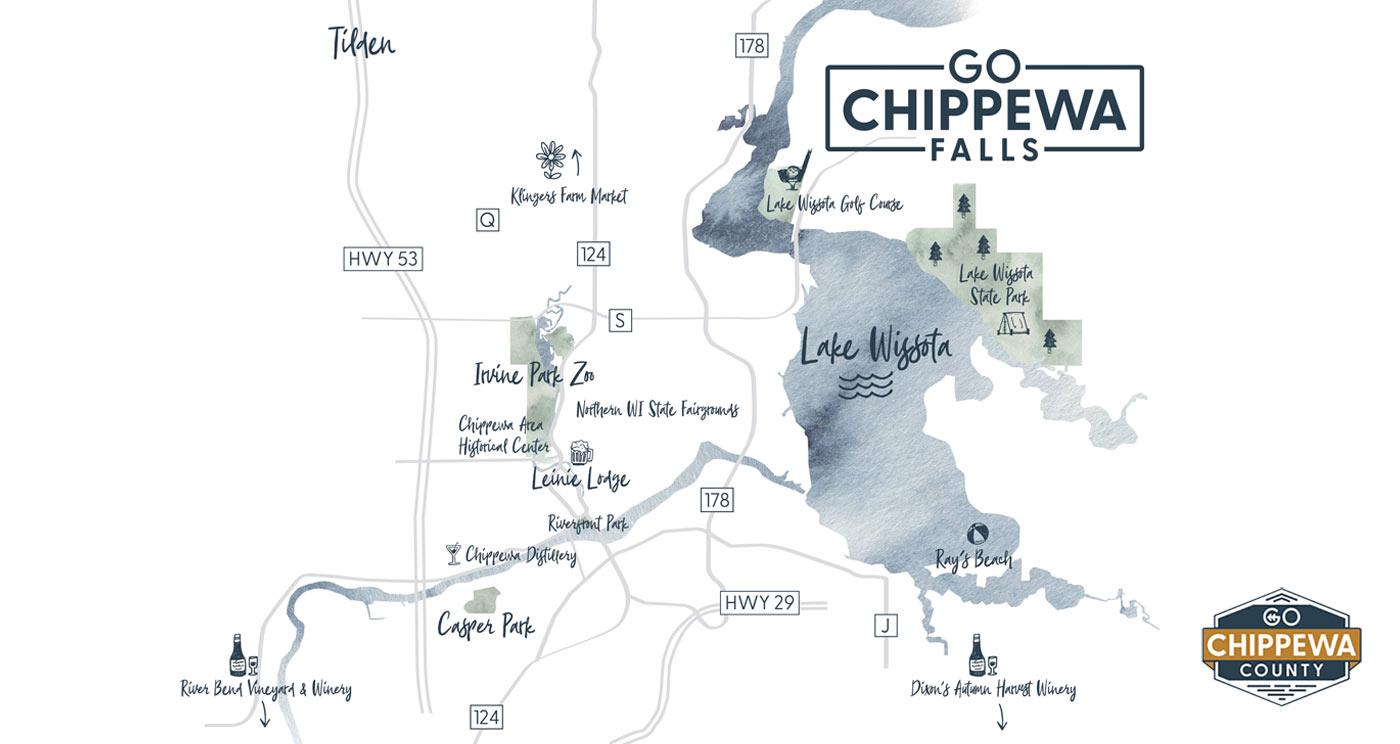 Make Chippewa Falls your next vacation destination. The locals welcome you with open arms, unforgettable experiences, and a ton of fun in any season. Whether you're an outdoor enthusiast, a wine connoisseur, you love art & culture, or you're just here to have fun – Chippewa Falls will not disappoint.
For the Outdoor Enthusiast:
Irvine Park, Riverfront Park, Erikson Park
Lake Wissota
Ray's Beach
Klinger Farm Market
Apple Orchards
For the Sports Fanatic:
Casper Park
Chippewa Falls Ice Skating Rink
For the History Buff:
Chippewa County Historical and Genealogical Society
Chippewa Falls Museum of Industry & Technology
Jacob Leinenkugel Brewing Company
Mason Shoe
For the Beer & Wine Connoisseur: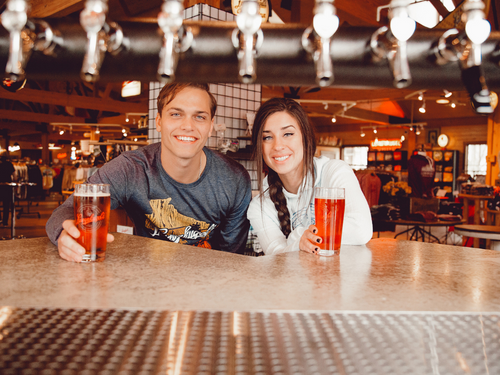 Dixon's Autumn Harvest Winery
River Bend Vineyard & Winery
Chippewa River Distillery & Brewster Bros. Brewing Company
Leinenkugels Brewery
For the Festival Goer:
Oktoberfest
Northern Wisconsin State Fair
Pure Water Days
SpringFest
OneFest
After taking in all the FUN, be sure to let your appetite lead you to one of our local restaurants. From mom-and-pop joints to chef-owned eateries, you can relax in a comfortable, family-friendly atmosphere, with food that is built on the foundation of flavor and true Midwestern hospitality.