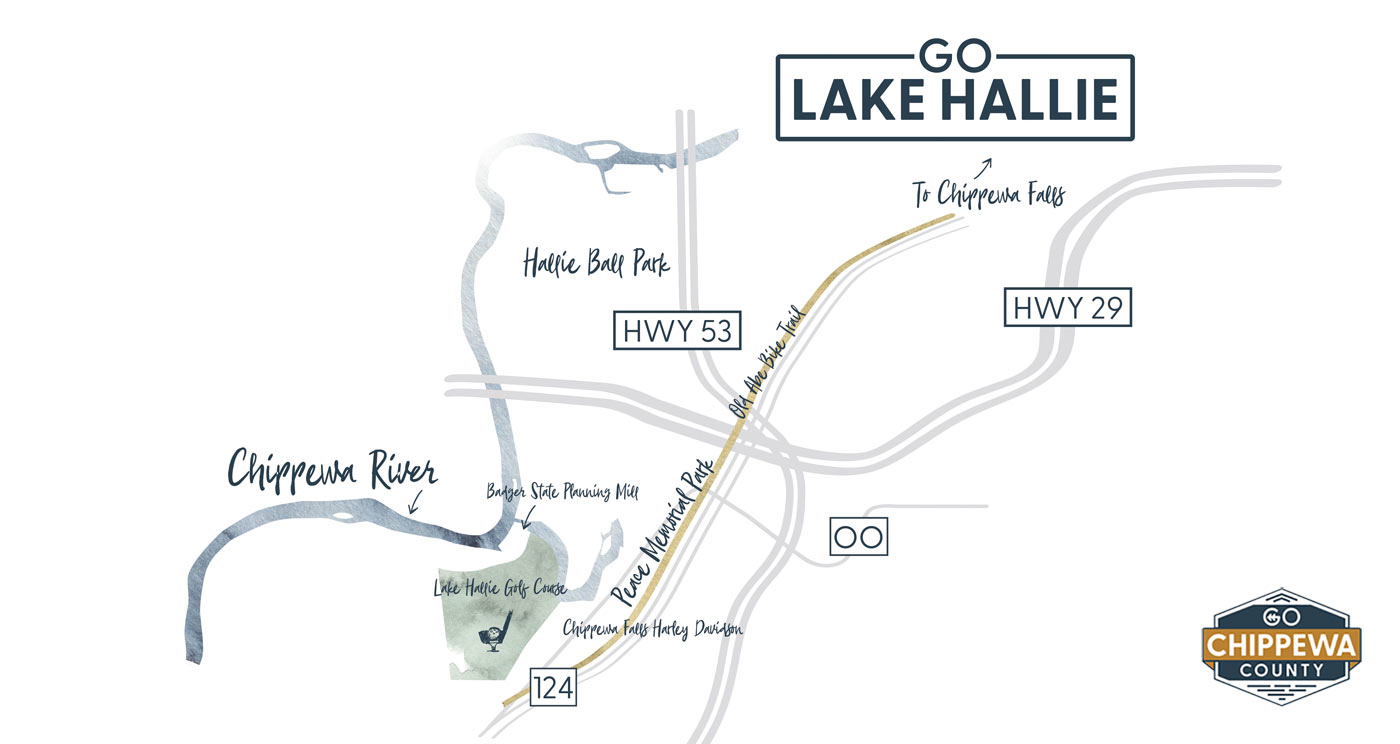 The village of Lake Hallie is a small community jam-packed with rich history, recreational opportunities for all, and delicious restaurants for every palate. Lake Hallie began in Wisconsin's logging era in the 1870s, where the lake was used as a holding pond for logs. When the logging boom ended, the lake became a recreational center. You will want to check out the Historical Marker #44, Badger State Planning Mill.
Today Lake Hallie provides excellent fishing throughout the year. Anglers and canoeists can enjoy a leisurely float down the Chippewa River. Lake Hallie Golf is a must-play Wisconsin golf course featuring 18 challenging holes built along the picturesque Chippewa River and Lake Hallie. When you're there, don't forget to order the tasty Friday Fish Fry!
For the outdoor enthusiast & sports fanatic, you will want to check out our favorite spots:
Hallie Youth Days – a five-day tournament chock-full with fun, food, music, games, softball, and baseball.
Hallie Ball Park – the perfect place for your next ball tournament.
Peace Memorial Park – a beautiful memorial to veterans.
Kemper's Woods – a serene spot for hiking, snowshoeing, and bird watching.
A newly developed expansion of the bike trail connecting the Chippewa River State Trail with the Old Abe State Trail.
Whether you're here for one day or one night, the Holiday Inn Express welcomes you with open arms. They offer direct access to the snowmobile trails during the winter and are close to several locally owned bars and restaurants to satisfy all your cravings!