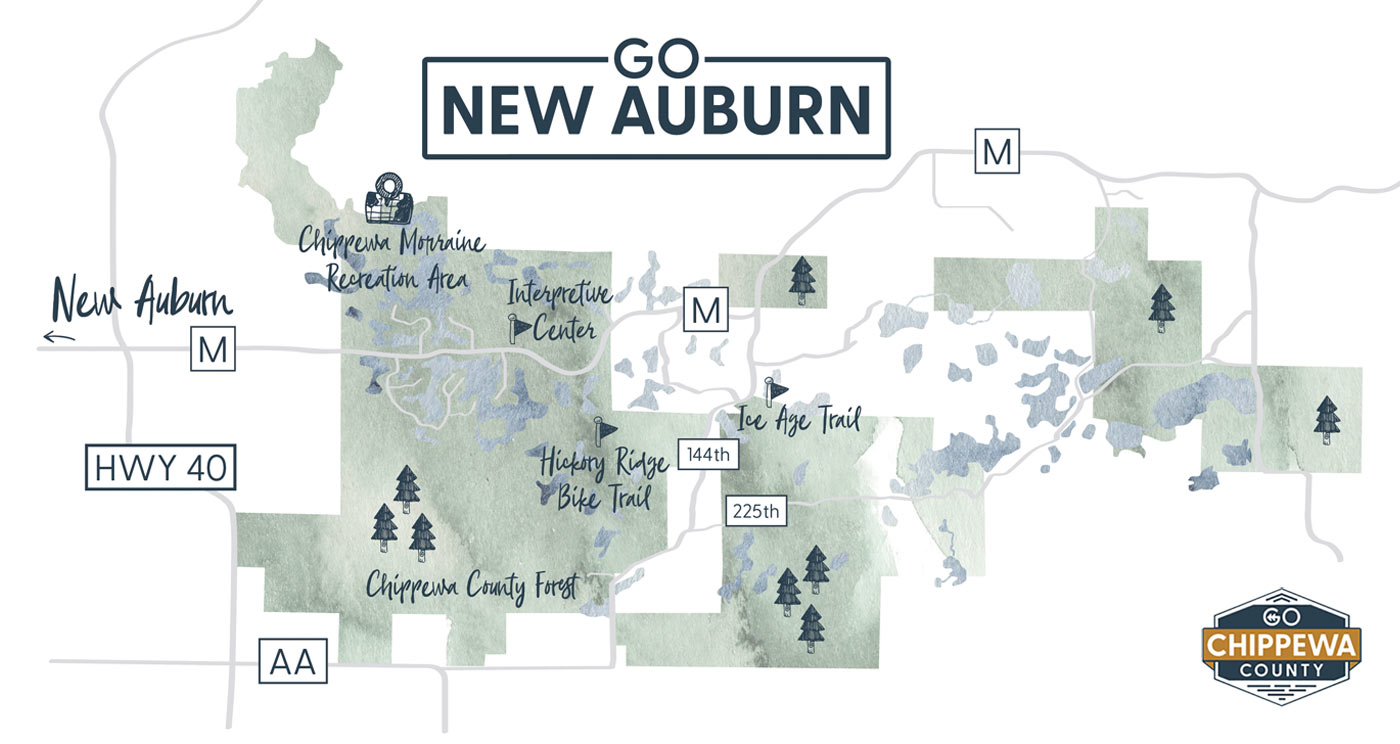 New Auburn is home to the Blue Diamond Recreation Area and the Chippewa Morraine Recreation Area. With more than 3,300 acres of ridges and lakes carved by the glacial features that dominate the landscape, the recreation areas offer access to the thousand-mile Ice Age National Scenic Trail. The adjacent Chippewa County Forest provides hunting, hiking, fishing, and snowmobiling opportunities for all.
New Auburn has resorts, campgrounds, and restaurants ready to welcome you if you're passing through or here to stay.
New Auburn is the setting for the best seller, Population 485, Meeting Your Neighbors One Siren at a Time. Local author Michael Perry's description of life and death in a small town has inspired many to visit and see the landmarks that play a role in the book.