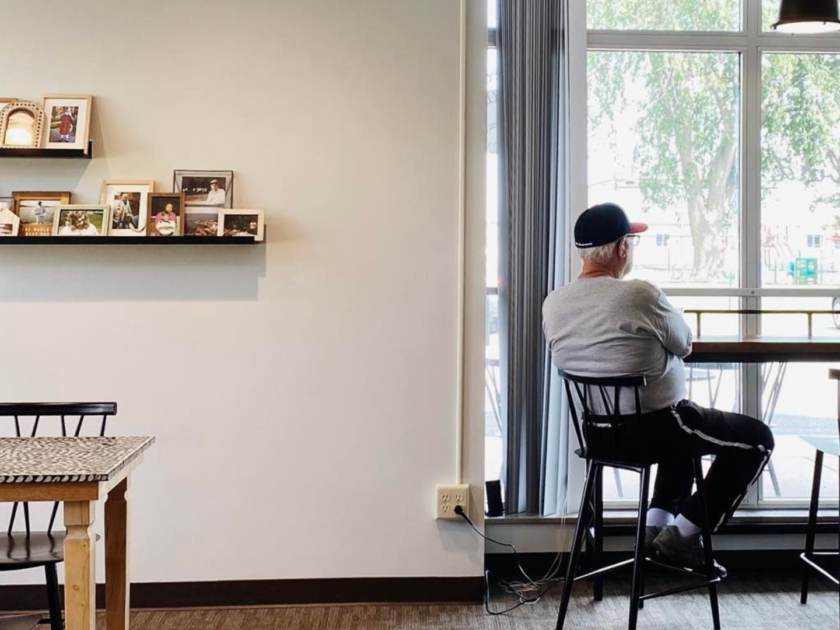 Whirlybird Coffee Co.
Whirlybird Coffee Co. is here to be the smiling face handing you your favorite latte in the morning (or afternoon; we don't judge). They're the ones who know your "The Usual" so you can have more time on your oh-so-sweet-but-oh-so-short lunch break. They've got your back when you had a Mother of All Mondays and just want like 18 different baked goods.
Opening a coffee shop was always a dream for them. They're a mother and a daughter who love to cultivate a space to gather in. Whether it's a holiday or just a Tuesday night, the table is always filled with delicious food and over-the-top stylings and décor.
On a slushy March afternoon, Loralie (mom) and Liz (daughter) walked into a kitchen equipment sale, with the intent to maybe purchase a dishwasher. Instead, they walked away with an entire baking business and coffee shop!
Whirlybird Coffee Co. was born out of a desire to be a place of rest and refreshment for this community. Their dream was to open a coffee shop, but their passion is serving people. Their hope is you walk into their shop looking for a little treat and walk away with abundantly more.
They're here for all your coffee, food, tea, and treat needs.