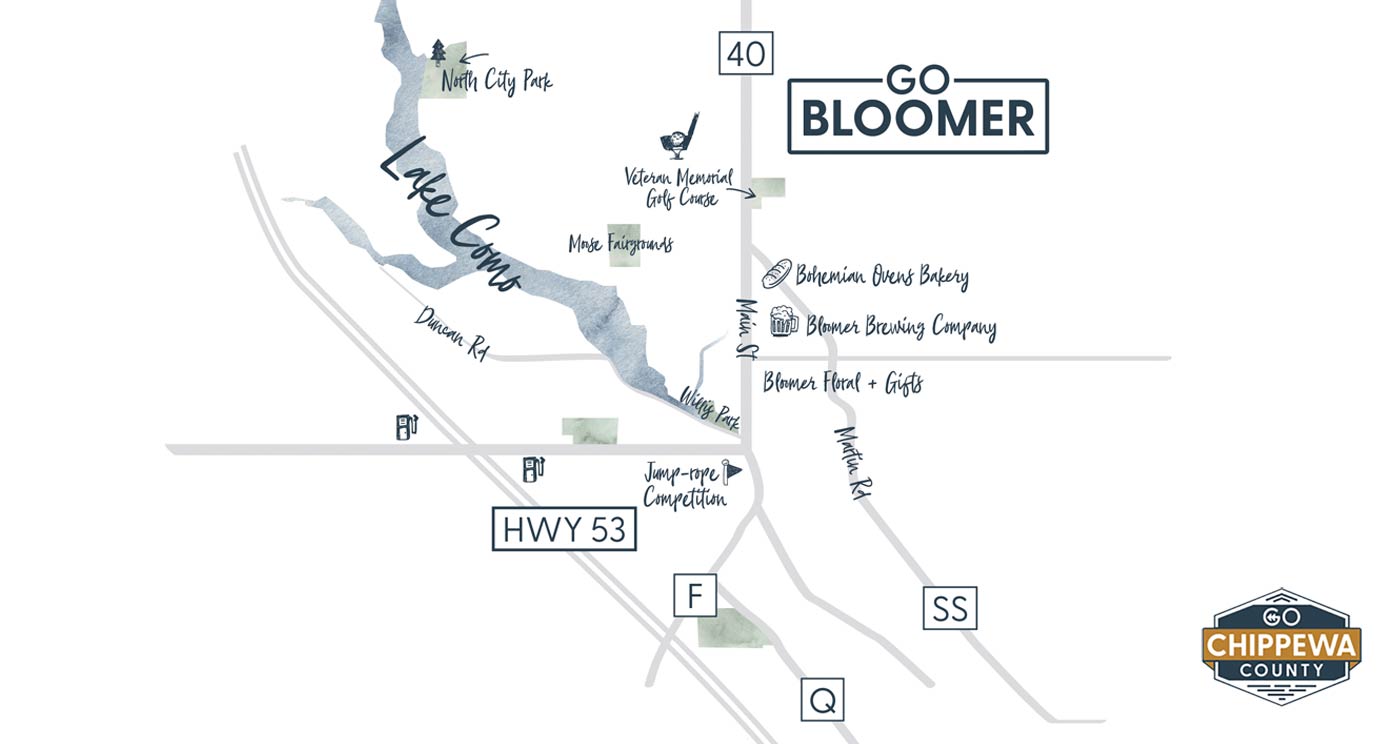 Bloomer offers the best in small-town Americana, with mouth-watering food and services of every description to visitors and area residents. It serves as the hub of a large agricultural area and is the gateway city to the Blue Diamond recreation area. If you're heading downtown, you will find specialty merchants known for fresh, homemade bread, delectable pies, and savory meats.
Home to the historic annual speed jump-rope competition, 18-hole golf course, beautiful parks, and miles of walking trails through pristine forests, there is a little something for everyone. With a beautiful lake at the center of town, visitors can enjoy fishing, swimming, boating, and all the lake has to offer.
Featured Listing
Bloomer Historical Society Museum
Visit the Bloomer Historical Society Museum for local history and outdoor implement displays. The museum is open Sundays from 2–5 pm during summer.
Learn More