Chippewa County Cheese
Cheeseheads is an accurate name for us Wisconsinites, and we can't deny it. Here in Chippewa County, our cheesemakers create some of the most mouthwatering cheese you will taste. Whether they're deep fried, curds, or a block, here's where to find the cheesiest of the cheese:
Dylan's Dairy
Located in downtown Cornell, Dylan's Dairy offers an incredible menu and an inspiring story. Dylan Crabb was diagnosed with Leukemia in 2007, and he wished to own his own dairy farm. His wish came true with 33 cows. Sadly, Dylan passed away on Memorial Day in 2009, but his memory lives on at Dylan's Dairy. Offering a wide range of local cheese and mouthwatering cheese curds, this is a wonderful place to stop.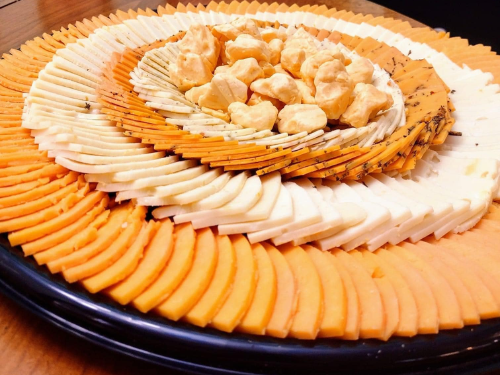 Yellowstone Cheese
Yellowstone Cheese is a family-owned dairy farm. Their delicious cheese comes from non-treated, fresh milk. The cheesemaker has over 15 years of experience and offers 30 varieties of cheese. Pair their delicious cheese with other local products they carry, including local meats and wine.
Learn More About Yellowstone Cheese
Marieke Gouda
Marieke Gouda is located just outside of Chippewa County in Thorp. Their award-winning gouda is, well, just that, super gouda. Take an even closer look on a tour of their farm to see the entire process of making gouda. After your tour, visit DUTCHess Cafe, where their chef makes farm-style breakfast, lunch, and appetizers.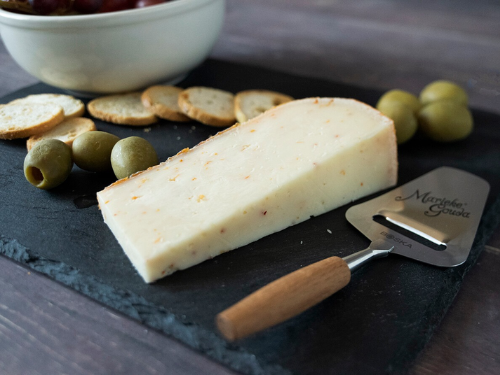 This is just a sneak peek at the amazing cheese destinations Chippewa County has to offer:
Find Even More Cheese Destinations
What pairs better with cheese than wine?? Check out our winery blog to find where to get the best wines in the county: