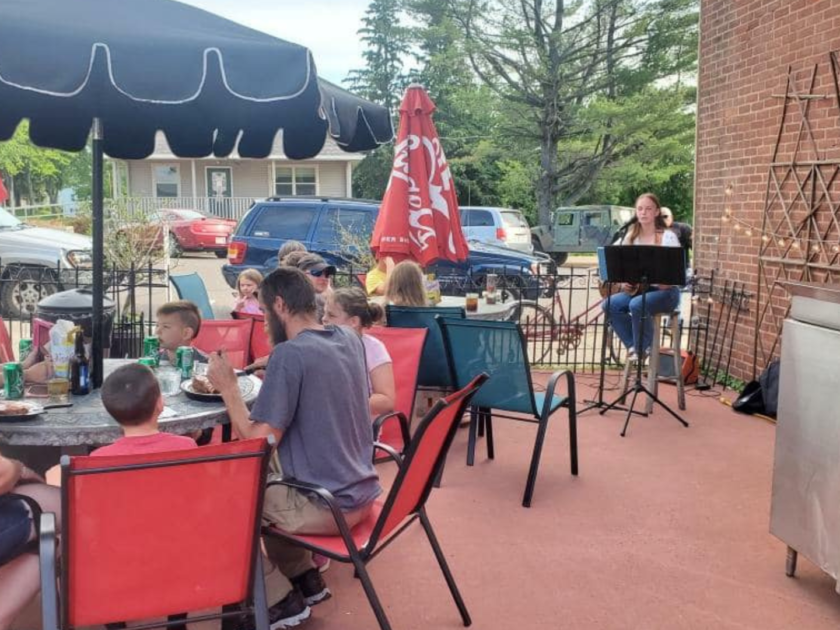 Address: 120 Main St.
Phone: 715-239-6997
Website: Visit Now
Dylan's Dairy has a full kitchen and seating 53 people. A larger menu with new appetizers including fresh deep fried curds, deep fried sea food, mozzarella sticks and much more! They are also featuring a new espresso machine with lattes, cappuccino, and any flavors of espresso. They are now open 6 am to 9pm. Don't forget our amazing Friday night fish fry! Options of a two or three piece haddock dinner. Visit them:
On your way to a Northern Wisconsin vacation
While biking on the Old Abe Trail
During a visit to the Stacker City
As part of your Ice Age Trail trip
For a fun stop on your way to Brunet Island State Park
On your way to CountryFest, Rockfest or Chippewa River fishing and camping
The inspiring story of Dylan's Dairy:
Dylan Crabb was a fun loving Cornell area teen who was diagnosed with Leukemia in 2007.  He fought for two and a half years to get better, but it was not to be.  Dylan's inspirational story has captured the hearts of all who knew him and may, many followers across the United States.
When Dylan was first diagnosed with Leukemia he underwent a bone marrow transplant and it appeared to be a successful operation.  When he was given the opportunity to "make a wish" through a children's foundation, Dylan asked for a 33-cow dairy herd and wished to become a dairy farmer.  This special wish made local news headlines and captured the attention of numerous individuals who helped build Dylan's herd through donations.  He became somewhat of a local celebrity. Sadly, Dylan passed away on Memorial Day, 2009. His memory lives on through Dylan's Dairy.