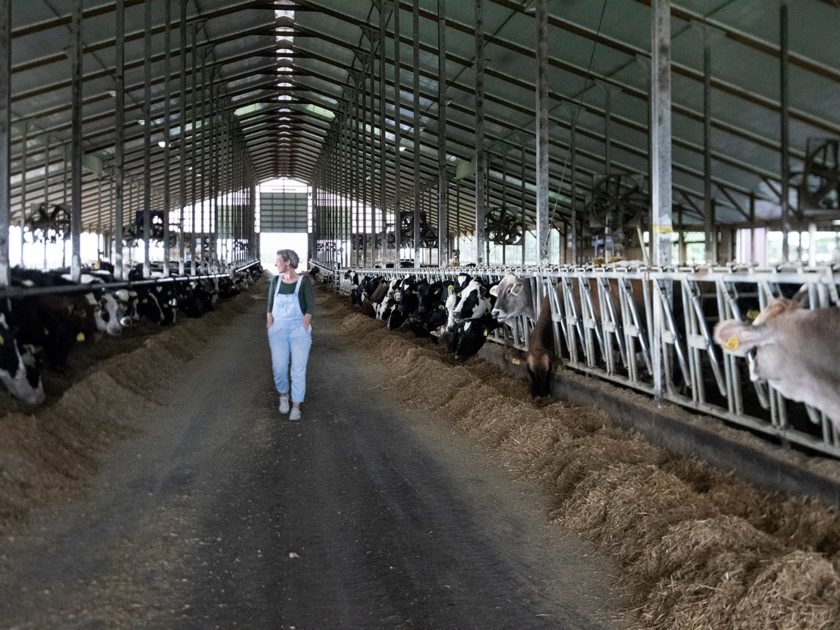 Address: 200 W. Liberty Dr.
Phone: 715-669-5230
Website: Visit Now
Since November 2013, Marieke Penterman and Rolf Penterman opened a brand new state-of-the-art facility along highway 29 in Thorp, WI. It includes a store and viewing windows to see the farm and cheesemaking from up close. This is where their ultimate dream came true; the opportunity to have a location where they can share their passion for modern family farming and handcrafting the best Marieke Gouda in an open and educational environment. You are always welcome to visit!
After touring the farm, save room for the DUTCHess Cafe. Their chéf makes farm-style breakfast, lunch, and GOUDAlicious appetizers. Take a seat at one of the rustic tables and survey their aging room where their award-winning Gouda is made. Or, during warmer months, take a seat outside and gaze across the scenic farm! Open 8:00 AM – 3:00 PM every day!
Just four months after Marieke crafted her first batch of Gouda in November 2006, she captured a gold award at the US Champion Cheese Contest in 2007. Dozens of awards followed including her biggest win thus far, the United States Grand Champion in 2013. On January 24th 2015, Marieke won the Wisconsin Outstanding Young Farmer Award. She is the first female to win this Award! You can see all her awards hanging on display in their store in Thorp!