Winter in Chippewa County
Snow on the ground, cold temperatures, scraping off the car, dark at 5:00 PM. All of this may sound sort of daunting – the cold Wisconsin winter is back. But not to us here in Chippewa County. All of this just means that it is time for winter FUN! Whether you are looking to embrace the cold for some awesome outdoor adventures, or you would prefer to stay inside to avoid the cold, we have something for everyone's bucket list. Let's see what winter in Chippewa County has in store for you:
Venture into the Winter Wonderland
Chippewa County's outdoor beauty forms some of the most incredible paths, views, and adventures. From Lake Wissota State Park to Hickory Ridge Recreation Area, there are winter activities for ALL! Biking isn't just for summer, we have miles of fat tire biking trails curving through beautiful winter scenes. Trek through the snowy trails of our two state parks with ease on snowshoe and/or cross-country skis. Fuel up and get your snowmobile ready to zip through the pristine trails in the Chippewa County Forest.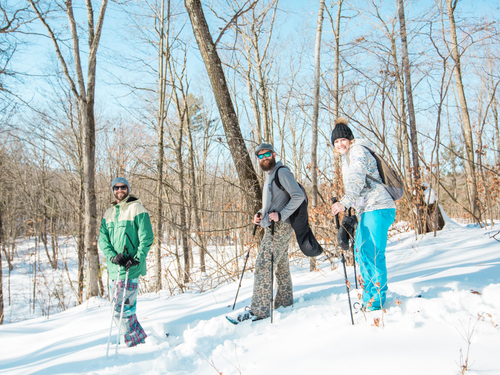 Sip a Holiday Drink
Nothing hits the spot quite like a perfectly crafted coffee from a local coffee shop on a chilly winter morning. Luckily for you, Chippewa County is home to a variety of coffeeshops that offer delicious coffee AND specialty drinks. Bridge Street Brew is known for the festive seasonal themed drinks and cozy atmosphere. Head over to Cabin Coffee Co. to be transported into cozy cabin vibes of their coffeeshop. Whirlybird Coffee Co. offers a fabulous menu of incredible breakfast and lunch options.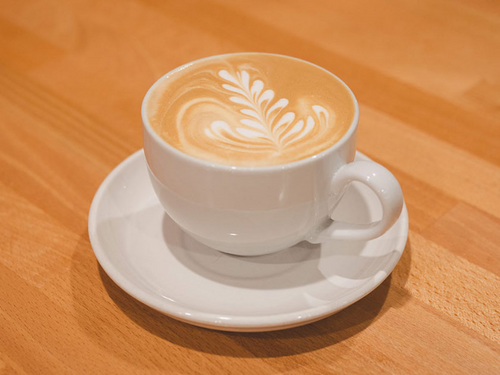 Catch a Steel Game
The Steel Hockey team is a part of the NAHL and are based right in Chippewa Falls. Their home games are played at the Chippewa Area Ice Arena. Between the family-fun entertainment, themed game days, and concession stand, this is a guaranteed fun time for the entire family!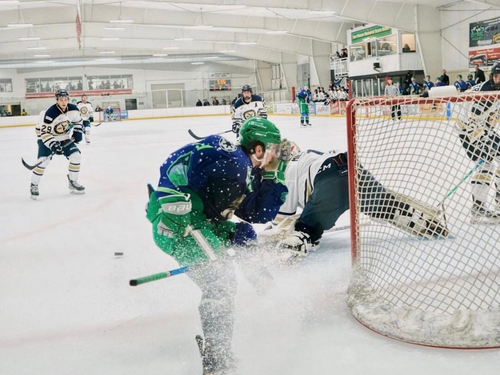 Dine at a Local Restaurant
Experience the small town hospitality and the incredible food options of Chippewa County's communities. From classic Wisconsin fish fries to the comfort of family style restaurants, there is something for everyone's palate!
Refuel With a Locally Made Meal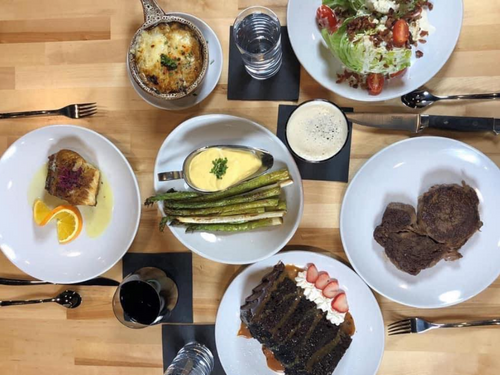 Even More to Go + Do
This is just the beginning of all the winter fun awaiting you in Chippewa County! Check out what else awaits: