Fall Fun in Chippewa County
The days are becoming shorter, the temperatures a little cooler, and fall colors will soon be popping! This only means one thing: Fall in Chippewa County!!!! We have a ton of fun September events for you to get the fall fun started. Whether it's a family weekend getaway, or a friends trip to the Northwoods, we have plenty of fun for you:
Chippewa Falls and Cadott Farmers Markets
Support local famers and vendors every Thursday at the Chippewa Falls Farmers Market, and every Saturday at the Cadott Farmers Market. This is the perfect spot to find fall goodies, whether that be food, crafts, or flowers!
Dixon's Autumn Harvest Winery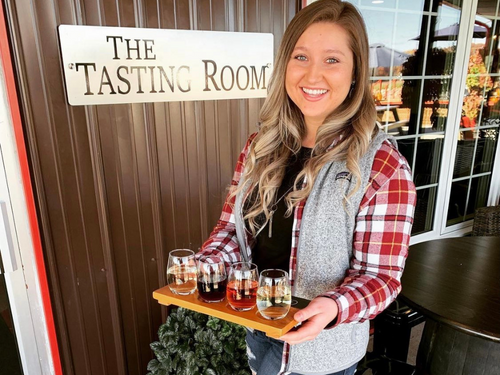 Between their fall wines, apple orchard, live music, and fall festivals, Dixon's Autumn Harvest Winery is THE place to visit! Catch live music performances weekly from local artists. Sip on a flight of handmade wine that is *perfection*. Celebrate their fall festival which will be two-days of live music, food trucks, face painting, wagon rides, drink specials, and so much more!
Oktoberfest Chippewa Falls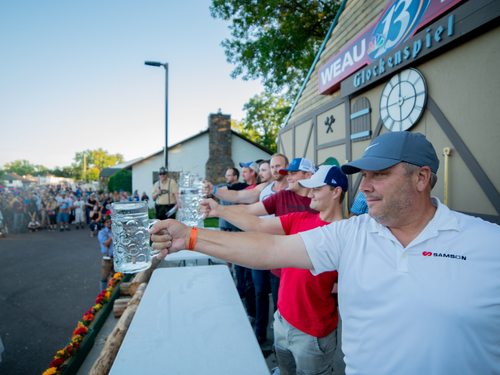 Chippewa Falls Oktoberfest has been providing a family-friendly German heritage event in the Chippewa Valley for 18 years. This year will bring new kids' activities and Glockenspiel acts, as well as some of our favorite competitions, such as stein holding, sauerkraut eating, and keg rolling.
Yellowstone Art Trail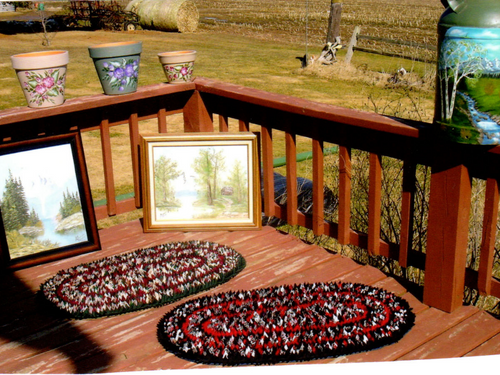 The Eighth Annual Yellowstone Art Trail is a free self guided art tour consisting of 33 local artists at 11 locations displaying and selling artwork in their studios and participating businesses. The Yellowstone Art Trail features artwork for all ages; men and women alike. It showcases the fine art and skills of wood craftsmen, metal sculptors, stain glass artists, plus handmade pottery, wool and fiber art, fine art drawings and paintings, handmade jewelry, basket weaving and much more.
Check Out the Yellowstone Art Trail
Loop de Lori Triathlon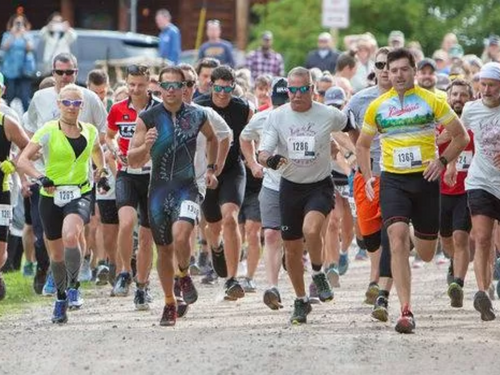 Get ready to run…and bike, er and swim!!! The Loop de Lory Triathlon was started as a fundraiser in honor of Lori Kleich to help people with cancer that choose the naturopath route to supplement their care. The triathlon includes a 3.4 mile trail run, 17 mile bike ride, and 3.5 mile kayak, or you can sign up to run the 5k. All skill levels, ages, and families are welcome to participate!
Participate in the Loop de Lori Triathlon
Captain Jack Beer Release Party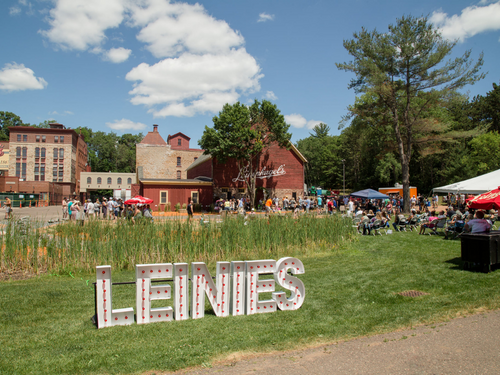 Captain Jack, a Helles Bock Beer, is being released at the Leinie Lodge in honor of Captain Jonathan "Jack" Ross Edwards. The Helles Bock was crafted at the Leinenkugel Pilot Brewery and is a limited batch. They will be hosting an all day event from 10:00am-6:00pm where you can come and enjoy this amazing brew with 100% of all proceeds going to the  
National Dessert Storm War Memorial.
Find Even More Fall Fun
There are so many more September events to go + do in Chippewa County. Let the fun begin: