Kayak and Canoeing in Chippewa County 
Due to the many beautiful lakes and streams that blanket the Chippewa area, selecting one to canoe or kayak can be difficult. To help paddlers out and to get you to one of the hidden spots in the county, put these three lakes on your GO list.
1. Howe Lake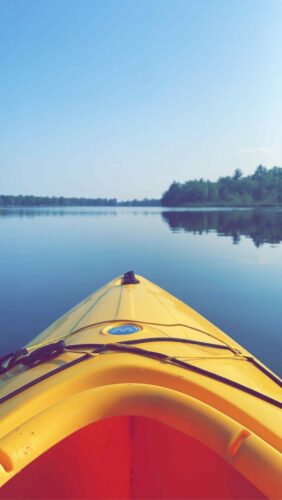 After a short drive down a dirt road, adventurers will come across the beautiful Howe Lake. Howe Lake is nestled back in the country, allowing for a relaxing and quiet place to explore the great outdoors. Small in size, it takes only a few hours to explore the entire lake and all it offers. For those who enjoy fishing, Howe Lake is a great place to cast out a line for Largemouth Bass, Northern Pike, and Panfish. 
2. Popple Lake  
Located in Jim Falls, WI, the beautiful Popple Lake is a paddler's paradise. Popple Lake is a 94-acre lake filled with Largemouth Bass, Northern Pike, Panfish, and Walleye which make for a great place to spend the day fishing. Popple Lake is a small and quiet lake which means it takes just a few hours to paddle around in either a kayak or canoe.  
3. Glen Loch Lake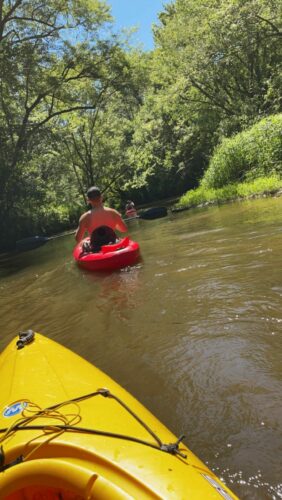 Glen Loch Lake is the perfect place to spend the day kayaking and canoeing! Glen Loch Lake can be accessed through Erikson Park in Chippewa Falls, WI. Erikson Park has a beautiful boat ramp and handicap-accessible docks with a kayak launch. This allows everyone to enjoy all Glen Loch has to offer. Spend a few hours kayaking around Glen Loch and upstream to explore Duncan Creek to take in the great outdoors.  
Howe, Popple, and Glen Loch Lakes are all great places to explore in your kayak or canoe. Plan a trip to Chippewa County soon to check out these three beautiful lakes, and enjoy a relaxing weekend in the great outdoors. We have miles of rivers and streams and 446 more lakes to explore. Visit gochippewacounty.com to request a guide.  
By Alyssa Sykora