See the Fall Colors
Chippewa County rests within the beautiful Northwoods of Wisconsin. Which means we get pretty dang excited when the sun sets a little later and the temperatures cool down. You may be wondering "why would Wisconsinites be excited for cooler weather?" Well, Fall in the Northwoods is one of the most breathtaking scenes. The vibrant reds, oranges, and yellows take over our little piece of heaven making it look like a painting. Experience the Fall colors for yourself by taking a scenic fall drive on one of these routes:
View Fall Colors Maps:
Chippewa River Tour
As you travel along the Chippewa River, there are a number of different things to see and do. Pass through downtown Chippewa Falls to find historic sights, culinary delights, and local shops. These include: Jacob Leinenkugel Brewing Company & Leinie Lodge, Mason Companies Outlet Store, Irvine Park & Zoo, and even more. Continue your drive north to enjoy the exquisite views of Lake Wissota, the River, and, of course, the fall colors. Be sure to pass by Xcel Energy's Jim Falls Hydropower plant where Old Abe, the war eagle, still stands guard.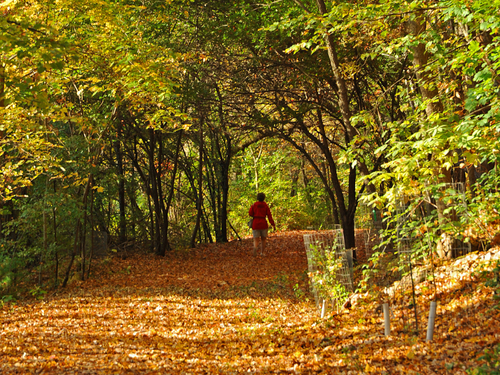 Orchards Tour
You will be amazed at the natural beauty that the Orchards Tour has to offer. While traveling through the countryside, take in breathtaking views of several apple orchards. Then, stop to enjoy a taste of locally made wine at Autumn Harvest Winery.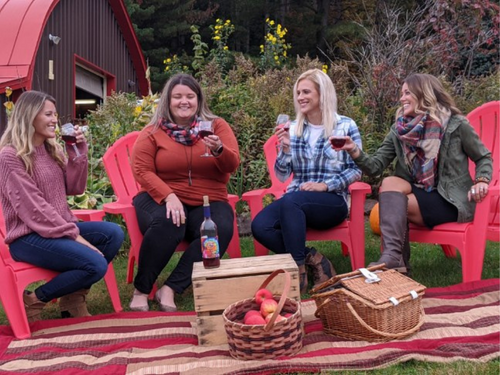 Countryside Tour
The Countryside Tour takes you through many rolling hills blanketed with color. This rural route includes a pass through the village of Eagle Point. Enjoy a rest and take in the natural beauty at Cornell Lake.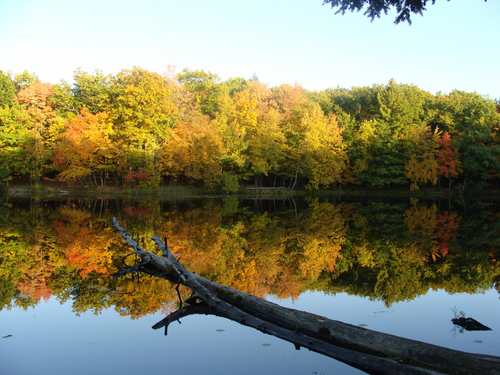 Brunet Island Tour
The Brunet Island Tour takes you past the most awe inspiring views including the Chippewa County Forest, Brunet Island State Park, and the only remaining pulpwood stacker. A section of the trail is part of the Rustic Roads program as designated by the Rustic Road Board.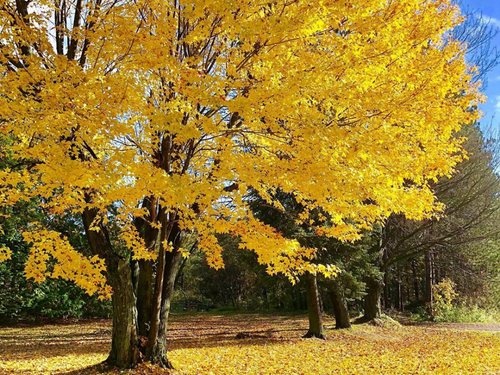 Ice Age Tour
Wildlife, trails, and an array of small lakes make up the Ice Age Tour. Take in the fresh air as you travel through the County Forests and the Ice Age National Scientific Reserve. If you would like too stretch your legs, there are a number of different lakes to stop and see, including Cornell Lake and Shattuck Lake.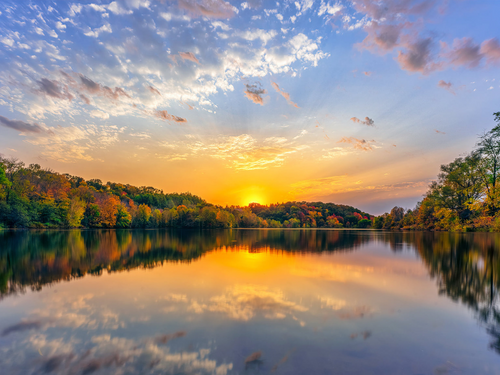 Otter Lake Tour
The Otter Lake Tour is for the naturalist at heart. While traveling along winding roads and over rolling hills, you may pass by an old farm, bridge, or waterway. Stanley is located along this route and has an array of things to see and do. It is home to the Ace Ethanol plant, and Chapman Park. Eat at an area restaurant, browse through local shops, stop at Otter Lake, or swing through the quaint City of Boyd.

Even More to Go + Do
There is even more to go + do in Chippewa County after seeing the fall colors. Stop at the local breweries, restaurants, and shops before a restful night at your lodging.