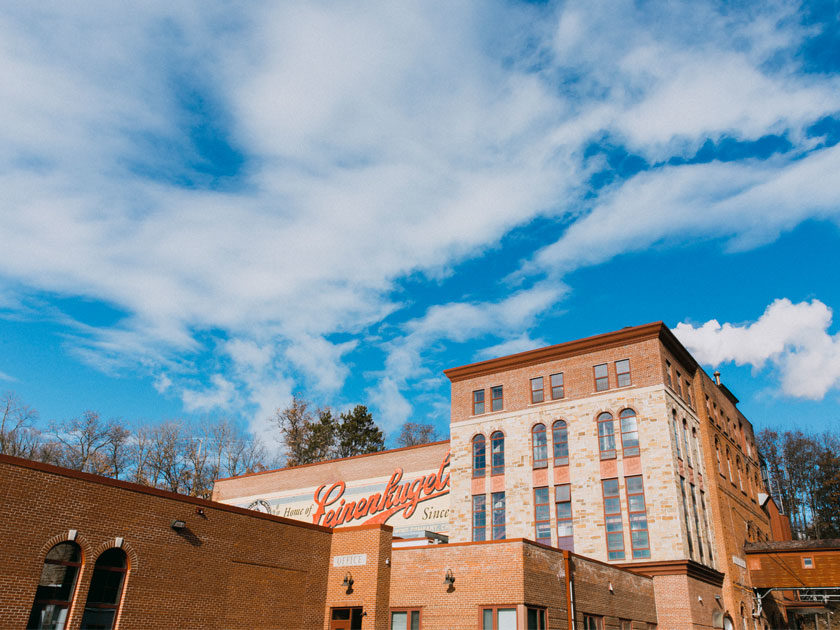 Address: 124 E. Elm St.
Phone: 715-723-5558 (brewery) and 715-723-5557 (lodge)
Website: Visit Now
Jacob Leinenkugel Brewing Company
Located near the heart of downtown Chippewa Falls lies the Jacob Leinenkugel Brewing Company. Founded in May 1867, Jacob Leinenkugel created a historical legacy in Chippewa Falls that has made it one of the most popular tourist destinations in our area. Jacob brought a taste of Germany to Chippewa Falls, Wisconsin. Today, sixth generation family members are involved in the company. They continue to bring the same family-inspired recipes that kick started the entire brewery. Take a step back in time to discover their flavorful history.
Brewery tours are offered year-round:
Leinie Lodge
After a tour of the brewery, enjoy a beer at the Leinie Lodge. Inspired by Jacob Leinenkugel's cabin, the Lodge is a space for guests to enjoy great company and delicious beer. On tap, visitors find 15+ brews fresh from the brewery. Your taste buds will be thanking you!