When it comes to memorable travel experiences, it's often the hidden gems that leave an indelible mark on our hearts. In the heartland of Wisconsin lies a county brimming with charm and uniqueness – Chippewa County. While it may not be widely recognized on the tourist radar, this hidden treasure is a collection of captivating destinations that are sure to surprise and delight visitors. Join us as we uncover the local charm of Chippewa County, featuring its hidden gems that offer a truly unique experience.
Collective Charm in Chippewa Falls, WI: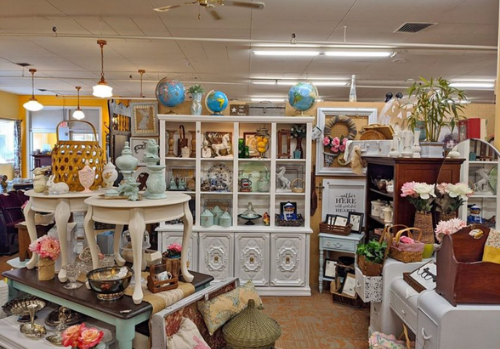 Nestled on the banks of the picturesque Chippewa River, Chippewa Falls exudes a small-town allure that will make you feel right at home. Located in the heart of this historic downtown, Collective Charm is a delightful antique store that proudly serves the creative collectors and curious shoppers of West Central Wisconsin. Featuring antique, vintage, upcycled, and restored treasures thoughtfully presented by the community's most astute vendors. There is no doubt you'll find something that will catch your eye.
O'Neil Creek Winery in Bloomer, WI:
Just a short drive away, the town of Bloomer welcomes you to experience the O'Neil Creek Winery, a hidden gem located amongst their orchard and gardens. Indulge your senses with their wide selection of fruit and specialty wines, handcrafted from locally grown fruit and yes – vegetables! Take a leisurely stroll through the orchard, bask in the beauty of the surrounding landscape, and savor the tranquil ambiance that sets this winery apart.
Rise and Shine Coffeehouse in Cornell, WI:
As the morning sun casts its golden rays over Cornell, the scent of freshly brewed coffee calls you to Rise and Shine Coffeehouse. This cozy and welcoming spot offers more than just your average cup of joe. Prepare to be enchanted by their mouthwatering coffees, specialty pastries, and the warm smiles of the friendly baristas. Relax in the calming atmosphere, catch up on some reading, or strike up a conversation with the locals, all while sipping on a delightful brew.
River Jams in Lake Hallie, WI: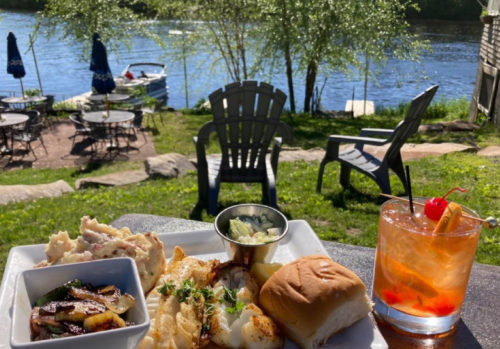 Just steps from the banks of the Chippewa River, the new restaurant River Jams is a must-try stop. Founded by four friends with shared passions of the outdoors, friends, and family, and the beautiful Chippewa River, River Jams highlights companionship and fun. Catch live music every weekend, from open-mic nights to performances by local musicians. Their craft cocktails pair extremely well with their made-from-scratch menu items and the ambiance of the river flowing past on their patio is unmatched.
Chippewa County, WI, may not always find itself in the spotlight, but its hidden gems possess a distinctive charm that is sure to captivate those who venture beyond the beaten path. Whether you're seeking a taste of local flavors, a serene escape into nature, or an immersive cultural experience, this county has it all. So, pack your bags, set off on a journey of discovery, and uncover the beauty and charm of Chippewa County. A place where the extraordinary lies just beneath the surface.