Winter Dining in Chippewa
When the wind is chilly and the snow falling, a warm meal served in a cozy environment is exactly what you need. Winter dining in Chippewa County offers guests a variety of restaurants with comfortable spaces that feel like home. Here's just a few cozy spots to warm up this Winter:
SandBar & Grill
From breakfast to dinner, SandBar & Grill offers a hearty menu that will warm you right up. The friendly staff, small town feel, and friendly conversation will warm you up even more! Plus, the restaurant is located on the shores of Lake Wissota, so your meal is paired with beautiful views of the snowy lake.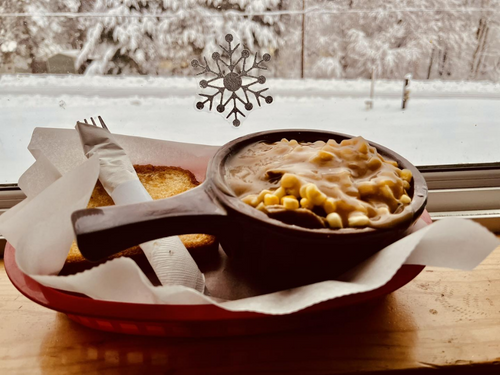 Leinenkugel's Leinie Lodge
Inspired by the Leinenkugel's family cabin, Leinie Lodge is the ultimate destination to escape the winter chill. Sip on their winter seasonal drink, the Chocolate Dunkel beer, while sitting next to the roaring fireplace. Play some games, enjoy a conversation, and relax in this cozy space. Don't forget to check out all the awesome Leinie merch!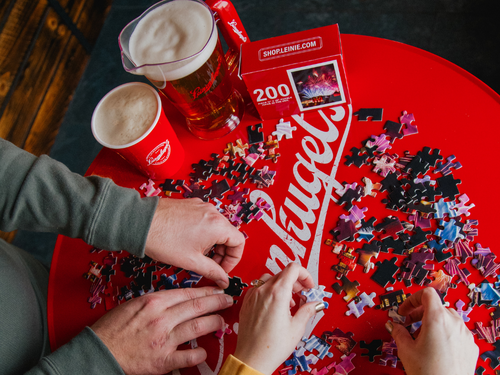 Cabin Coffee Co.
Speaking of cabin vibes, Cabin Coffee Co. is a wonderful spot to grab a cup of coffee and relax. Considering "cabin" is in its name, you can imagine this spot definitely matches the classic cabin feel. With deliciously warm drinks and melt-in-your-mouth food, you won't regret stopping.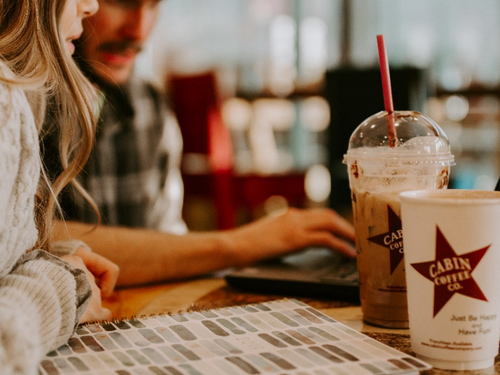 There are Even More Spots to Go + Eat
This is just the beginning of you wintery dining options. Click the button below to see where else you can grab a cup of joe, a bite to eat, and a drink in Chippewa County: