All leprechaun rainbows are leading to a St. Patrick's Day in Chippewa County, WI! Here in Chippewa County, the beer is flowing, the food is mouth-watering, and the good times are rollin', so find every piece of green clothing you own and plan your St. Patrick's Day (or maybe weekend because you have so much fun!!) in Chippewa County:
Grab a Brew
Chippewa County, WI is known for being home to some of the best spots to grab a cold one, check them out here: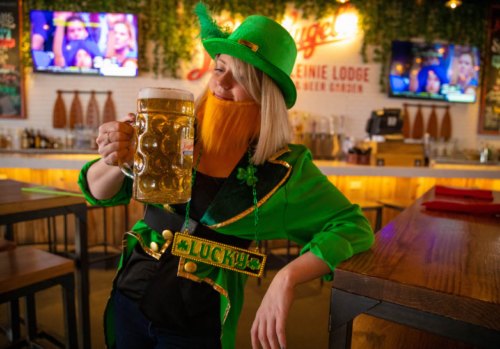 Leinenkugel's Leinie Lodge
Join us out here at the Lodge to sip on the fresh brews of the iconic Leinenkugel's Brewery where beer has been perfected over the past 155 years of brewing history. As a special St. Patrick's Day treat, Leinie Lodge is opening their new Pilot Brewery which you can sneak a peak of through the viewing window in the Lodge.
Every Buddy's Bar & Grill
Meet some new buddies and catch up with old ones over a cold one at Every Buddy's Bar & Grill, where the atmosphere is friendly and fun! You will feel very lucky experiencing the small-town feel of this location.
Sheeley House Saloon
Spend a night in the historical icon of Chippewa County, the Sheeley House Saloon. While sipping on a deliciously cold brew, enjoy the beautiful view of the Chippewa River and food that will make your mouth-water just thinking about.
The Snout Saloon
Celebrate your St. Patrick's Day with a little bit of friendly competition at The Snout Saloon where you will find darts, pool, and other fun games. We are sure you'll work up a little bit of a sweat from an intense game of darts, so lucky you, there are a variety of beers on tap to refresh you for the next game.
View More Spots to Grab a Drink
Grab a Bite
You can't have a beer without a delicious bite to eat – we recommend a classic Wisconsin cheese curd as an appetizer!
The Fill Inn Station
You do not want to miss out on The Fill Inn Station's Annual St. Patrick's Day meal. Really celebrate the holiday with a hearty meal of corned beef and cabbage. And to make the meal perfect, wash it all down with a refreshing glass of green beer!
The View on Lake Wissota
Enjoy a St. Patrick's night out with a beautiful view. The View on Lake Wissota offers a menu with a wide selection, which means everyone you're dining with will be happy – whew!
River Jams
Picture this: breathtaking views of the Chippewa River, craft cocktails, a unique menu, live music. Sounds too good to be true, right? Well Happy St. Patrick's Day to you, because luckily, River Jams is sitting by the river, patiently waiting for you to visit.
West Hill Bar & Grill
In true small-town Wisconsin fashion, West Hill Bar & Grill offers a dining experience that is comfortable, friendly, and a ton of fun. And, of course, their menu will make you feel lucky that you stopped in for a visit.
View More Restaurant Locations
St. Patrick's Day & Weekend Events
Who said St. Patrick's Day has to only be ONE day? There is plenty of fun activity to be had all weekend for St. Patrick's Day in Chippewa County, start your itinerary below: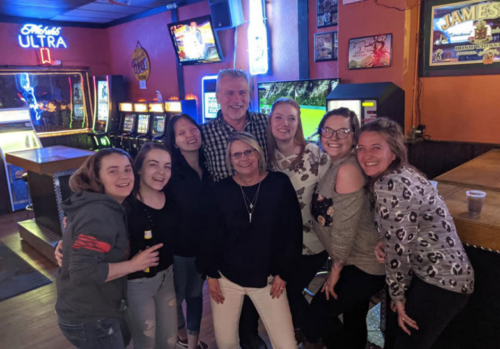 The Fill Inn Station St. Patty's Day Meal
Dj Trivia at Chippewa River Distillery
Live Music at Every Buddy's Bar & Grill
Dart Tournament at The Snout Saloon