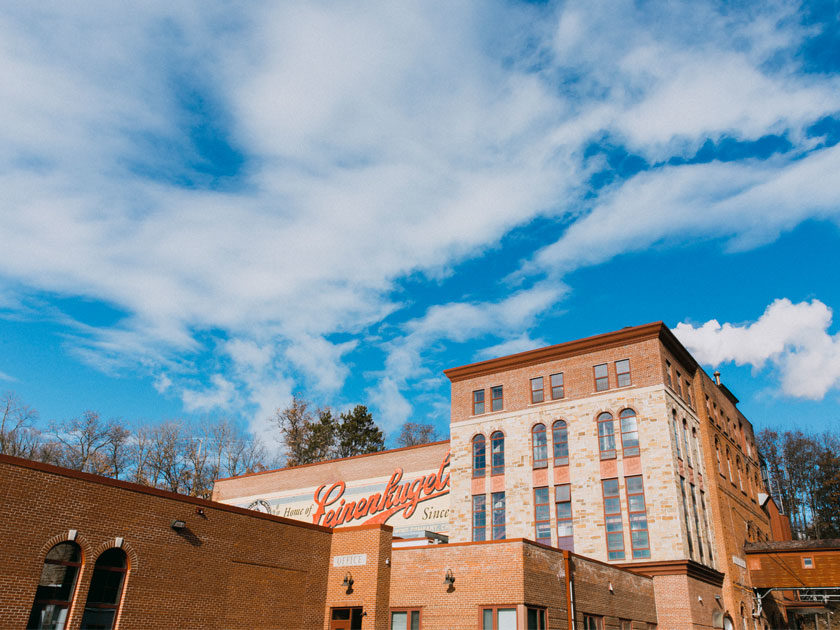 Address: 124 E. Elm Street, Chippewa Falls, WI 54729
Phone: 715-723-5558 (brewery) and 715-723-5557 (lodge)
Website: Visit Now
Jacob Leinenkugel Brewing Company:
A small-town brewery started back in 1867, has flourished to one of the most successful names in beer today. It is the seventh oldest working brewery in the nation. Tours are provided daily, year-round. Visit the Leinie Lodge hospitality center to start a tour, sample fresh beer, view historical memorabilia, and sip & shop their large merchandise selection.
Sunday – Wednesday: 10:00 am – 6:00 pm
Thursday – Saturday: 10am – 8pm
*Hours subject to change. Please check the website for current hours.
Last tour departs approximately 60-90 minutes before close. Register for tours online at Leinie.com/tours
Can't visit in person? Be sure to check out Leinie.com for our beer locator or shop.leinie.com for all your beer gear! PROST!
Leinie Lodge:
Jacob Leinenkugel built his lake house just north of Chippewa Falls, where he was able to enjoy his refreshing brew surrounded by friends and family. And now the spirit of his Leinie Lodge® lives on. It's more than a place, it's a mindset, and you can be a part of it. Join them out there! Check them out on Facebook!
Historical Marker #21
This is Chippewa Falls' oldest industry. In 1867, Jacob Leinenkugel, the son of a Bavarian brewmaster, came to northern Wisconsin searching for a promising location to build a brewery. He settled on this spot, purchasing the land from lumberman Hiram S. Allen. Forming a partnership with friend John Miller (no relation to Miller Brewing Company), they founded what was then called the Spring Brewery.
Here is where Jacob Leinenkugel found the essentials for brewing truly exceptional beers; pure spring water from the Big Eddy Springs and access to the finest barley and hops. For sixteen years, the original partnership continued with Jacob Leinenkugel functioning as the brewer and John Miller selling the beer. Miller sold his interest to Leinenkugel in 1883.
A major building program was undertaken in 1890 with the building of a new brewhouse. In 1898 Leinenkugel incorporated the business, naming it the Jacob Leinenkugel Brewing Company. Once only available to the locals, Leinenkugel's popularity has grown and is now sold in many states – predominantly in the Upper Midwest. Quality standards remain unchanged as Leinenkugel's brewing process still uses the finest ingredients and handcrafted brewing methods. Today, Leinenkugel's fifth-generation takes pride in the brewing of beers carrying the family name.