Check Out Chippewa County's Spring Events
There's nothing quite like springtime in Chippewa County. After months and months of cold snowy weather, the first warm day of the year brings with it chirping birds, warm sun on your skin, and the happiest neighbors. It's the perfect time to shake off the winter blues and kick it into gear before summer's in full swing. Looking for the perfect excuse to put on shorts and get out of the house? Check out what's going on in Chippewa County this May! 
Dixon's Autumn Harvest Winery Opening Weekend
When: Saturday May 6: 11 am, Sunday May 7: 11 am
Head out of the city into the rolling hills of Chippewa Falls to celebrate opening weekend at Autumn Harvest Winery with some great wine and even better company. The Opening Weekend festival features The Sage Band on Saturday afternoon and Kyle Koliha on Sunday. Serving up the grub is the Flippin Good Food Truck. There are prizes for best-dressed and best-dress couples too, so get your glad rags on for a great time. 
The History of Rock 'n' Roll Johnny Rogers Show
When: Tuesday May 9: Cash Bar 11:30am, Lunch 12:00pm, Show 1:00pm
Voted "best of show" two years in a row in Branson, Missouri, the History of Rock n' Roll show pays homage to the musical legends of Rock n' Roll. See tribute performances of Buddy Holly, Roy Orbison, Jerry Lee Lewis, Ricky Nelson, Chuck Berry, and many more at the Heyde Center of the Arts. Make a whole day of it with dinner at one of our popular, downtown restaurants before or after the show!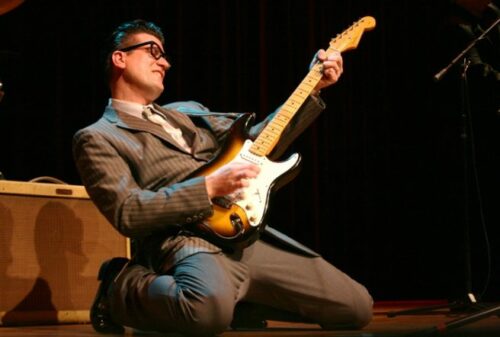 The Past Passed Here
When: Friday May 12: 3pm – 6pm, Saturday May 13:  9am – 6pm, Sunday May 14: 9am – 3pm  
The Past Passed Here is an inexpensive way for the entire family to explore the history of Chippewa County and have great fun too. Coordinated by the Chippewa County Historical Society, the three-day festival is held at Marshall Park and highlights the sights and sounds of early Chippewa County during the 1700s to the early 1900s. Learn about the pioneering era with its lumber and fur trade, taste old-fashioned candy, fry bread, and voyager stew or find the perfect Mother's Day gift at one of the traditional Traders' stalls.
Irvine Park Native Wildflower Sanctuary
When: Saturday May 13: 11 am
Admire spring in all its glory at the Irvine Park Native Wildflower Sanctuary. You can make a morning or an afternoon of it by following colored signs identifying 10-60 native varieties of wildflowers found in the park. To get a really in-depth view of the 225 native varieties found in the area, take advantage of the free guided Sanctuary Tour held by the Lake Wissota Garden Club.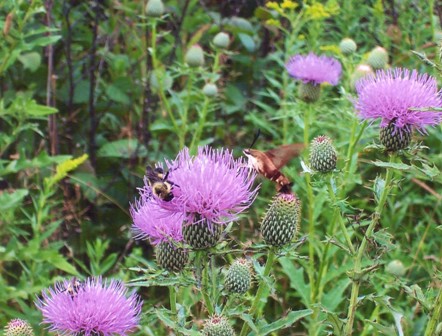 SpringFest
When: Friday May 19: 4 pm, Saturday May 20: 11 am
It's in the name! A festival to celebrate spring with local music and family-friendly activities to bring the entire community together. The Northern Wisconsin State Fairgrounds plays host to some amazing musicians – from local favorites like Boogie and the Yo-Yo'z to John Stone, all the way from Nashville, Tennessee. There's some great shopping from local exhibitors, kids' activities including a petting zoo, and great food including deep-fried cheese curds, state fair French fries, ice cream, and more.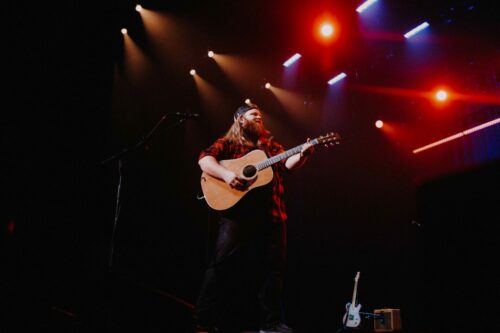 In Watery Realms – Watercolor Painting Class with Allan Servoss
When: Tuesday May 30 to Thursday June 1: 9 am to 4:30 opm
Unleash your creative side by attending a watercolor painting workshop with Allan Servoss at the Heyde Center for the Arts. Work with watercolors in their more familiar and transparent applications on both traditional watercolor paper as well as on illustration boards with an emphasis on pictorial design and the elements and principle of design. You may also work on a prepared surface using acrylic varnish/tissue paper if time permits.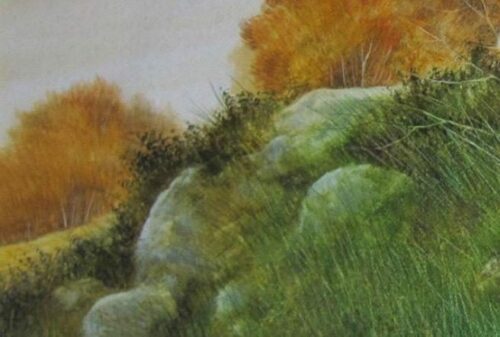 With all the activities lined up for May, you and your family should have no trouble enjoying the spring and experiencing our good old Wisconsin hospitality! You can browse the entire catalog of events and fests here. Don't forget to tag your pictures with @gochippewacounty  so we can see how much fun you're having!