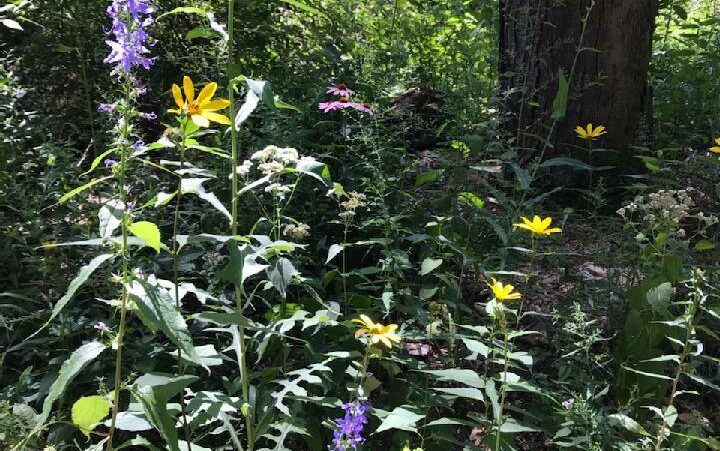 Guided tours 2nd Saturday of the month, May-September, @ 11:00am
225+ native species – Color picture
markers identify 10-60 species in
bloom most days from Spring until frost.
1/2-acre woodland of WI natives
just south of the Duck Pond
125 Bridgewater Ave. – Chippewa Falls, WI
Meet at Sanctuary sign.
Self-guided tour anytime during park hours.
Follow the numbered signs.
A project of Lake Wissota Garden Club
For Group tour info visit:
www.lakewissotagardenclub.weebly.com