Snowmobiling in Chippewa County
When the days become shorter and the weather cooler, one thing comes to our mind: snowmobiling in Chippewa County! From cruising over Lake Wissota to exploring the back trails in the Chippewa County Forest, there is an adventure for all riders. Chippewa County was named a Snowmobile Friendly County for a reason – we have awesome trails that are expertly groomed! Don't miss out on the ultimate winter adventure this season! Here are just a couple of snowmobile spots awaiting you:
Chippewa County Forest
With 33,000 acres and 10+ miles of snowmobile trails, the Chippewa County Forest is one of the most popular spots to hit the trail. With winding trails that carve throw rolling valleys, your ride will be picture perfect.
View Chippewa County Snowmobile System
Lake Wissota State Park
What's better than cruising over acres of open lake space? Absolutely nothing. And lucky for you Lake Wissota is 6,000+ acres of ground to cover on your snowmobile. If the lake isn't what you're looking for, explore Lake Wissota State Park's five miles of pristine trails that link to the extensive Chippewa County snowmobile trail system. If you get hungry and need to refuel for an afternoon of riding, stop at one of the many restaurants situated on the banks of Lake Wissota.
Check Out Lake Wissota State Park Recreational Opportunities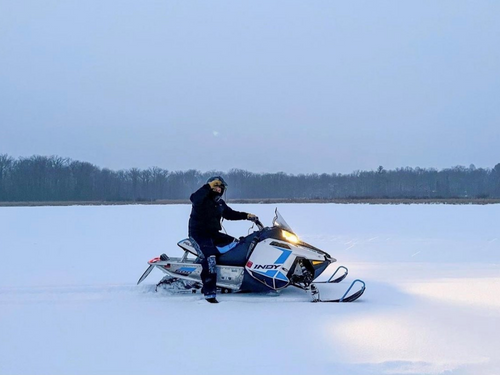 Trail Pass Information
The State of Wisconsin requires all snowmobilers to purchase a  snowmobile trail pass. The passes are $30/year and are purchased separately from your snowmobile registration. Don't head out on the trails without one!
Learn More About Trail Pass Information
Chippewa Valley Snowmobile Organization, Inc.
Stay up to date on trail conditions by visiting the Chippewa Valley Snowmobile Organization Facebook.