7 Activities in Chippewa County
It's National Travel & Tourism Week (NTTW), and we are so excited to celebrate our booming tourism sector within Chippewa County, WI. There are a ton of thrilling activities in Chippewa County, so it can be difficult to choose what to do! To help you get out into the community, here is a list of 7 activities for 7 days of the week:
1. Grab a Cup of Coffee at Bridge Street Brew
Is there a better way to start out the day than with a delicious cup of hand crafted coffee from a local coffee shop? The answer is no, and we stand our ground on this one. Located in the heart of downtown Chippewa Falls, Bridge Street Brew is a cozy coffee shop with an extensive menu. From seasonal beverages to flaky pastries and savory sandwiches, you will be in coffee shop heaven.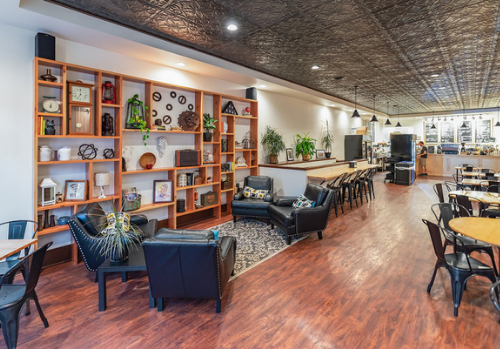 2. Adventure through the Ice Age Trail
Known for its natural beauty, we highly recommend hiking the Ice Age Trail. Located in New Auburn, this 23- mile section of Wisconsin's Ice Age National Scenic Trail passes through the Chippewa County forest and other state-protected lands. Your adventure through the trail leads you through forestry filled with kettle lakes. Keep your eyes peeled for northern forest birds such as the Ruffed Grouse, Great Crested Flycatchers, Great Horned Owls, and more.
3. Visit Irvine Park & Zoo
Irvine Park & Zoo is an iconic part of the vitality of Chippewa Falls. Within the 318+ acres of land, your adventures lead you to the zoo, historical buildings, serene trails, bandshell, and an overlook of Glen Loch Dam. Like a cherry on top and already wonderful place, Irvine Park & Zoo is free for all to use.
4. Cool Off at Dylan's Dairy
Dylan's Dairy, located in Cornell, is the perfect spot to cool off with homemade ice cream and cones. Feeling like you need a meal along with your dessert? Dylan's Dairy has got you covered with their full service restaurant. Built on the values of an inspiring story, this is a must-try restaurant.
Read the Inspiring Story of Dylan's Dairy
5. Paddle Board on Lake Wissota
Located in Lafayette, just a five minute drive from Chippewa Falls, Lake Wissota is the County's largest lake. Spanning a massive 6,148 acres, there is plenty of activity to do on and around the lake. The locals love paddle boarding the scenic shoreline of Lake Wissota. As you paddle your way around the lake, we highly recommend stopping to grab a bite at one of the many restaurants residing on the shores!
Here are some of the restaurants to check out:
Need to rent a paddle board? We got you, here's a few places you can rent from: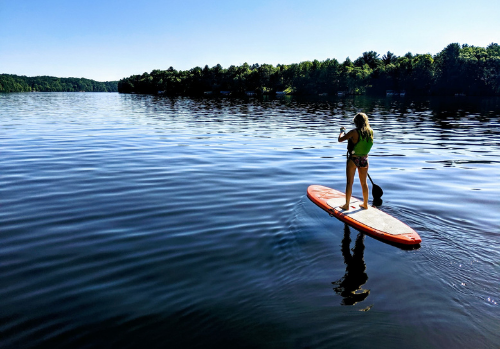 6. Shop the Stores of the County's Downtowns
Although Chippewa County is made up of small towns, there are a variety of unique shopping opportunities. Stop in Bloomer to visit Bloomer Floral & Gift before heading to Chippewa Falls to explore Drewmark Boutique and Foreign 5. These stops are just the beginning of your shopping spree!
7. Cheers at Chippewa River Distillery
The Chippewa River Distillery offers beautiful views of the Chippewa River from their rooftop patio. You can never go wrong with a handcrafted cocktail created from their vodka Trumie's. From bacon flavored to espresso flavored vodka, Chippewa River Distillery can whip up any cocktail you can imagine.
There is Even More to See + Do
This is just the beginning of all the adventures you could have in Chippewa County, find out what more you can do below: