The Joy of Fishing in Chippewa County
Spending time on or near the water can be a calming place to be. For many, casting a line on one of the 449 lakes or miles of rivers in Chippewa County is just the start of a special and memorable day.
The joy of fishing often starts at a young age learning from your father or grandmother and stays with you for your entire life and can be as simple or complex as you'd like it to be. Take your pick. For some, it's as easy as getting a fishing license, some bait and hooks and a good fishing pole. Then head out to your favorite spot of the day.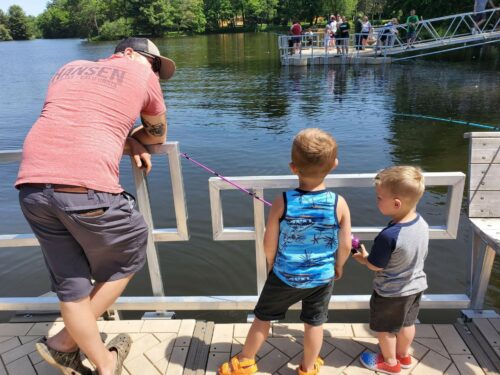 Find solitude trout-fishing in one of 24 classified trout streams with 77 miles of these streams classified as Class 1 trout water. Or take your son or daughter to the dam in downtown Chippewa Falls, set up your camp chair and wait for a strike. Many enjoy the natural beauty found in Chippewa County but it's the adventure of pulling in the line that tops off the moment.
Fishing from shore or on a boat you just need to decide what you want for dinner. In Chippewa County, anglers reel in bluegills, crappies, northern pike and bass. While others fish for walleye, catfish, musky or panfish. Each fishing experience is different from the time of day, the weather, the fishing spot and the bait used. It's a great learning experience to practice patience and to develop a successful fishing strategy at the same time.
Here are a few suggested fishing spots around Chippewa County to get you planning your next fishing adventure.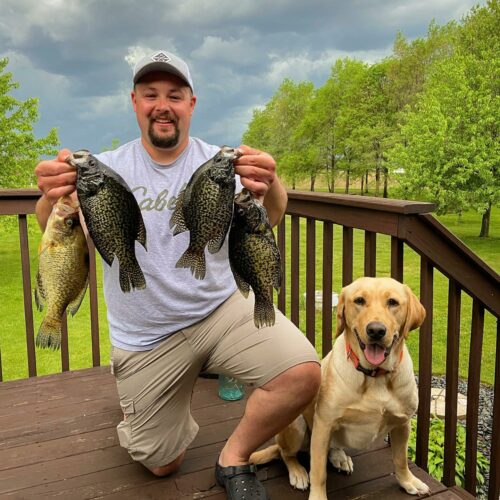 CORNELL FLOWAGE: Near Cornell and Brunet Island State Park, Hwy 27 and WI 64 Notes: Boat landings, swimming, musky, northern pike, walleye, large and smallmouth bass, catfish and panfish. Check this listing of fish on the pdf below.
LAKE WISSOTA: Lake Wissota State Park Notes: Two fishing piers, boat landing, swimming area, restrooms, swimming area, walleye, bluegill, crappie, musky, catfish and bass. Check this listing of fish on the pdf below.
OLD ABE LAKE: State Hwy 178, west side of Old Abe Lake Notes: Boat landing, fishing stations, restrooms, walleye, smallmouth bass, musky and panfish. Check this listing of fish on the pdf below.
OTTER LAKE: Southeast corner of Otter Lake off 365th Street Notes: Boat access, fishing pier, bluegill, crappie, northern pike and bass. Check this listing of fish on the pdf below.
Download the Chippewa County Lakes & Waterways info.