National Travel & Tourism Week Deals
National Travel & Tourism Week 2022 runs May 1-7, which means we have a lot to celebrate! We partnered with different organizations around the county to offer some awesome deals to YOU, our travelers. Check out these awesome deals & make a day trip or weekend getaway to use them all:
1. Northern Wisconsin State Fair
The Northern Wisconsin State Fair is a week of fun, yummy food, rides, and music. This year, the fair is July 12-17, and you can get your tickets at a discounted price for a few more days!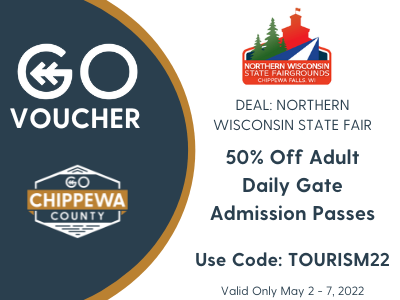 2. Bloomer Floral & Gift
Offering flower arrangements, gifts, and plants, Bloomer Floral & Gift Shop is the perfect spot to shop for friends, family, and loved ones. Especially with Mother's Day just around the corner!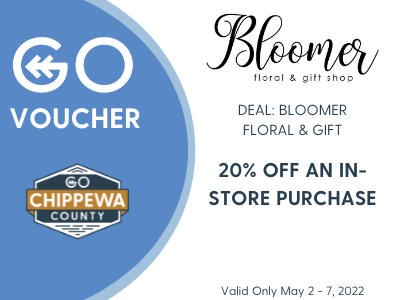 3. Oktoberfest Chippewa Falls
Oktoberfest Chippewa Falls is an iconic 2-day event that brings together hundreds of people. Celebrating the German heritage within our community, this is a family-friendly event that is a ton of fun! Festival goers enjoy four stages, over 30 entertainers, vendors, authentic foods, and plenty of dancing.
4. Ruff Life Pet Hotel
Wanting a getaway, but need someone to watch your pet? Ruff Life Pet Hotel has got your back. For all you dog owners, they have a special offer waiting for you!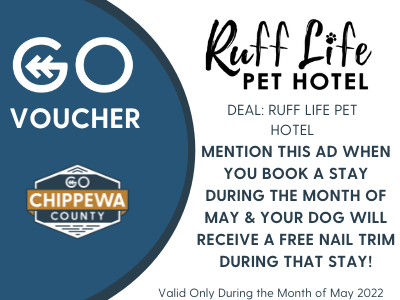 5. Drewmark Boutique
Located in downtown Chippewa Falls, Drewmark Boutique is a fun place to shop for stylish clothes and cute knick knacks. You won't want to miss out on their awesome deals!
6. Collective Charm
Collective Charm is home to 70+ vendors selling antique items. This store offers a variety of items that you will not see anywhere else! From jewelry to furniture, this is an awesome spot to shop.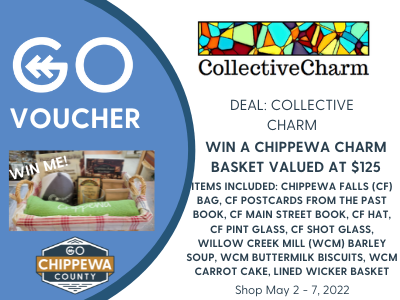 7. Leinenkugel's Leinie Lodge
Just in time for National Travel & Tourism Week and Mother's Day, stop by Leinie Lodge to cheers over local beers. An important piece of Chippewa Falls history, this is a must-stop spot.
Check out More Local Stops
Chippewa County is home to so many unique local shops, check out even more here: