Cruising Down the Snow-Covered Hills: On a toboggan perhaps? Head to Irvine Park where your family and friends will have a blast sledding down the hills. Just don't forget the mandatory hot cocoa stop at Josef's Cheese Cupcakes or Bridge Street Brew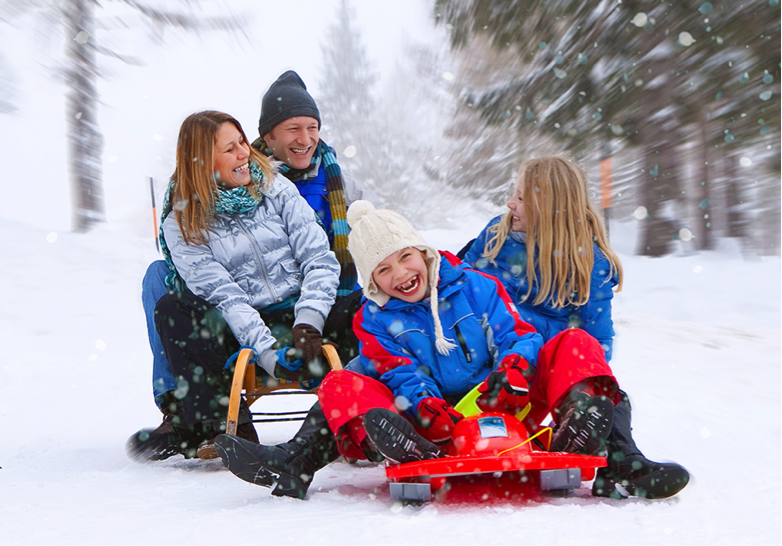 Exploring in Fresh Powder: Snowshoeing may have been around forever, but there's a good reason it's still so popular! Snowshoeing is a fun way for your whole crew to take in the beauty of the snow-covered trees, and Lake Wissota State Park offers some of the most breathtaking landscapes in the Northwoods. You won't even notice you're getting a great workout!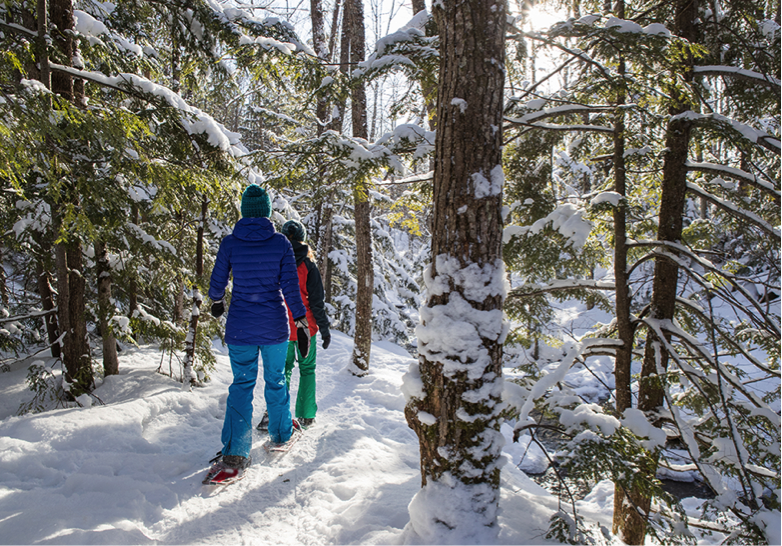 Speeding Through the Trails: When the snow falls, a collective cheer is heard across the Northwoods. With over 500 miles of trails, snowmobiling is a favorite pastime and one you have to try! Check out the trail conditions and other details of this thrilling sport here.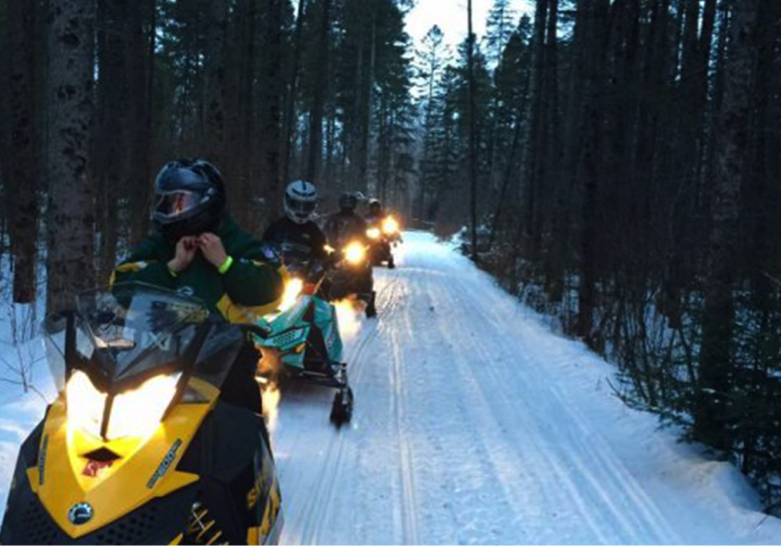 Catching that Record Holder On The Ice: You can't visit the Northwoods without trying to catch a fish out of a frozen lake! The cold doesn't stop angling up north, it just gets more interesting. Yes, when the lakes freeze over, you can find us (and our vehicles!) on the ice, bundled up and enjoying the sport. You can even try out an ice fishing tournament on your visit! Find ice fishing events here.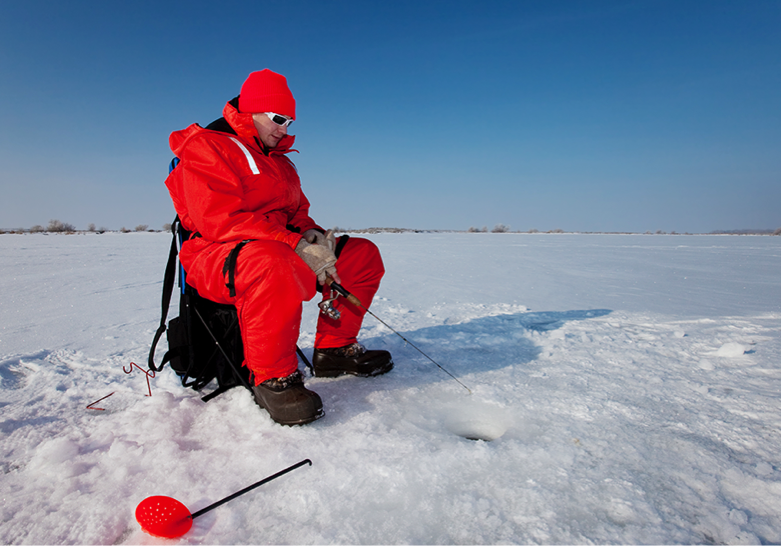 Moseying Down Main: From finding gifts to that extra-special accent for your home, there's nothing like spending an afternoon browsing the unique shops on a quaint small-town main street. Visit Chippewa Falls Main Street for a collection of shops you can't find anywhere else.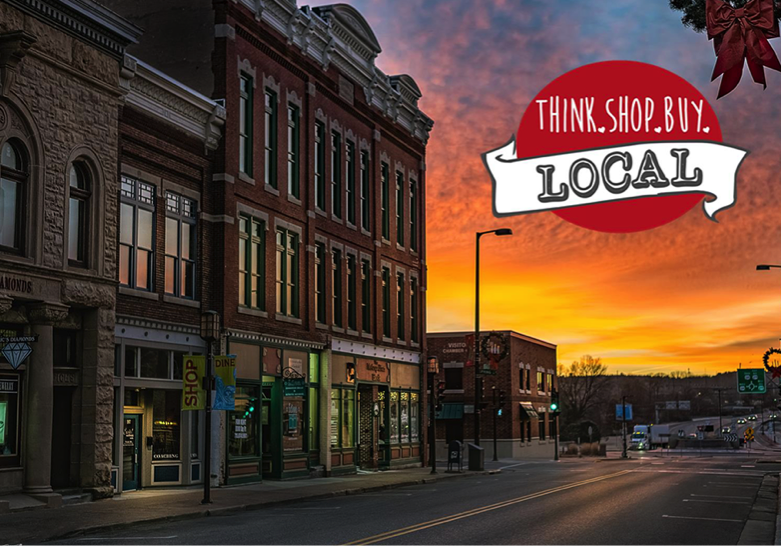 Taking It All In: The sun rises later up north, especially in the winter. You don't have to get up too early to enjoy the stunning beauty of a crisp winter sunrise. Sip your coffee with breathtaking views you won't soon forget (and make sure to have your camera ready!).
Wind Down Northwoods Style: Tom & Jerry, Hot Toddy, and Old Fashioned just to name a few… When in the Northwoods, end the day at a classic supper club serving up delicious hand-crafted cocktails sure to warm you up, along with mouth-watering meals you'll write home about! See all the Local Supper Club Favorites.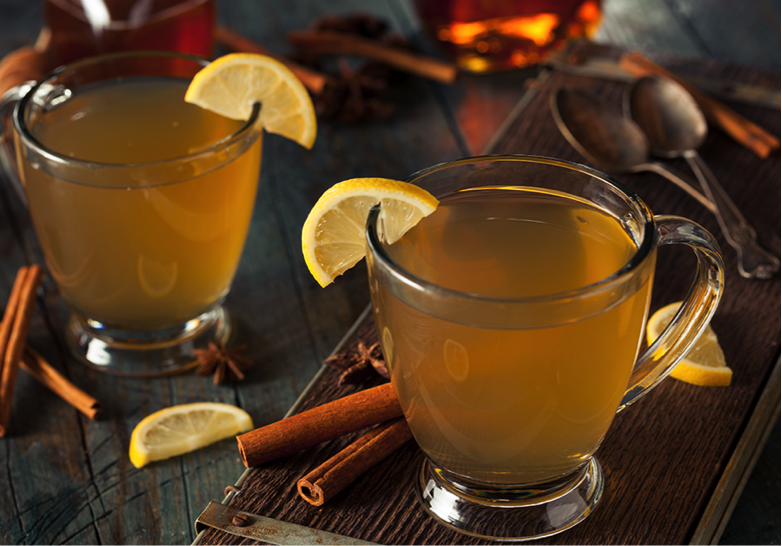 Everything you need to create a winter to remember is waiting for you in the Northwoods. Book now and start planning, you can request a free travel guide here! Just remember to bring a hat!