As the calendar seems to change more quickly this time of year, each of us have activities that are filling our schedules. Are you prepping your recreational equipment for winter storage? Are you digging out the skis and snowshoes? Where will you find your ice fishing gear? Are you dreading the holiday bustle that you know is coming? Family events, gift-giving, school activities and travelling all fill your days. So let us help you out a bit to find those personal, meaningful gifts in places that aren't so shoulder-to-shoulder crazy busy.
In Chippewa County, you'll find some unique shop local businesses:
The Bird Nest, located in Holcombe, is worth the drive for this unique gift shop with warm winter accessories and some unique home décor items. If you're heading east on Hwy 29, stop in at the Broadway Boutique in Stanley for all things beautiful in apparel and gifts.   
Spring Street Sports, located in Chippewa Falls, has all the biking and snow sports accessories you're wanting. The wife would love a new fat tire bike to ride Hickory Ridge; or the get your child their first set of cross-country skis. With winter and summer activities at Hickory Ridge, an annual family membership would be an amazing gift that lasts throughout the year. The outdoors awaits your winter adventure.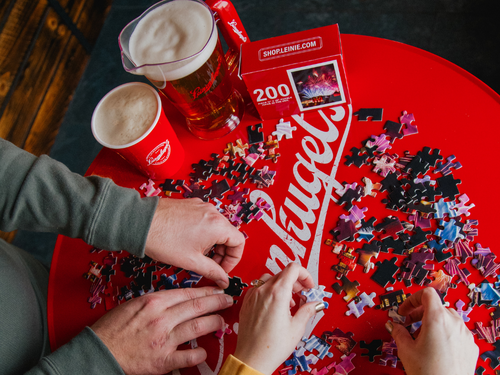 If you are looking for something unique or hand-crafted, then you'll want to stop in at Bridge Street Arts & Gifts located in downtown Chippewa Falls. Other locally friendly and unique downtown shops include Eevy Ivy Over Flowers, Framing & Gifts for something quirky; The Chippewa Store your one-stop-shop for Chippewa Falls & Lake Wissota souvenirs and apparel; Ope! It's Soap for the family-member or co-worker that's hard to buy for. Don't just stop there. Check out Leinie's Lodge for swag; collectibles and unique items at Collective Charm; Country Treasures for those annual must-have seasonal ornaments plus so many others.
Think outside the plastic clam shell case. Make a donation to these historically significant venues throughout Chippewa Falls including the Heyde Center for the Arts; the Chippewa Falls History Center; the Chippewa Falls Museum of Industry and Technology or the Cook-Rutledge Mansion.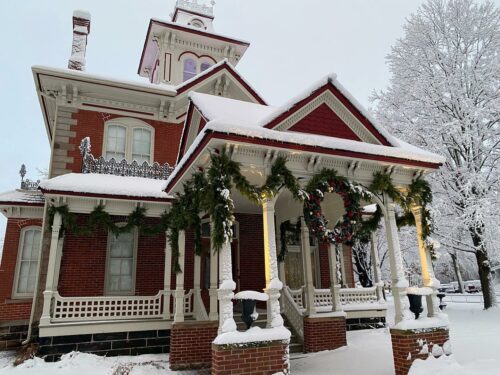 You have more choices than a big city or an online behemoth to find that perfect gift. Chippewa County has plenty of locations to help get your holiday shopping done. Plus, you don't have to wait for Cyber Monday, Black Friday, Shop Small Saturday; Widow's Weekend or any other designated specialty shopping day to experience these amazing communities. The adventure is as significant as the end-results.