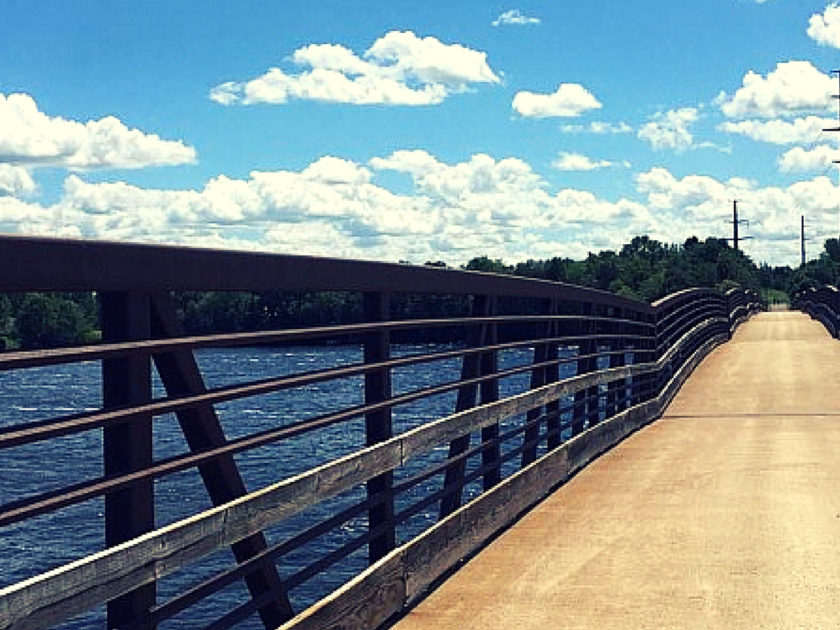 Address: Chippewa County Area
Phone: 715-723-0331
Website: Visit Now
Old Abe State Trail
The Old Abe State Trail is a paved 19.5-mile trail connecting two State Parks, from Chippewa Falls to Cornell as well as connects Chippewa Falls, Lake Hallie, and the Chippewa River State Trail. Riders now can enjoy a total of 76 miles with connecting trails. This old railroad grade has been developed into a multi-use trail for bicyclists, snowmobilers, hikers, horseback riders, and in-line skaters.
The trail connects with the Duncan Creek Trail northeast of County Highway I.
State trail passes are required for all individuals over 16 for biking, horseback riding, cross-country skiing, or in-line skating.
The following vendors carry trail passes:
Holiday Inn Express (12858 26th Avenue, Chippewa Falls, WI 54729)
Country Inn & Suites (1021 West Park Avenue, Chippewa Falls, WI 54729)
Spring Street Sports (12 W Spring St, Chippewa Falls, WI 54729)
Chippewa Area Visitor Center (1 N Bridge St, Chippewa Falls, WI 54729)
Jim Falls Cenex Convenience Store (19786 139th Ave, Jim Falls, WI 54748)
City of Cornell Administrative Building (222 Main Street, Cornell, WI 54732)
Self Registration is available at three parking areas:
Riverview Conservancy (15985 Beach Drive, Chippewa Falls, WI 54729)
Lake Wissota (Intersection of County Hwy S and County Hwy O and 97th Avenue)
In the City of Cornell across from Mill Yard Park
Passes are $5 for a day pass, or $25 for an annual pass. Trail passes are valid on all Wisconsin State Trails (prices are subject to change).