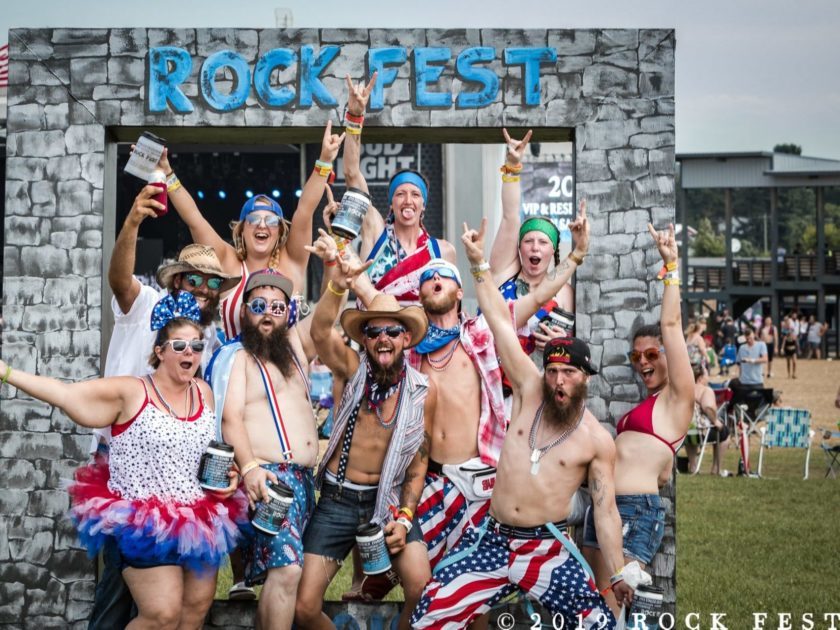 Address: 24447 Cty Hwy S
Phone: 715-289-4401
Website: Visit Now
Rock Fest
Get ready to ROCK at Rock Fest! This is the top venue for people of all ages to come together to rock. This festival is set on 360 acres of picturesque land in Cadott, WI. Just a little over and hour and a half from the MSP Airport, it is an easy trek to get to Cadott from whatever part of the US you are coming from!
There are nearly 7,000 campsites, all within easy walking distance to the concert grounds. Plus, there are a variety of options for how you camp on the grounds:
General Campsite
VIP Campsite
ADA Camping
Electric Campsite
Glamping
Camp Access Pass
If you are not feeling the camping vibes, there are plenty of hotels just miles from the grounds!
This is where people go to just rock, so enjoy awesome artists, and just rock on!!!!