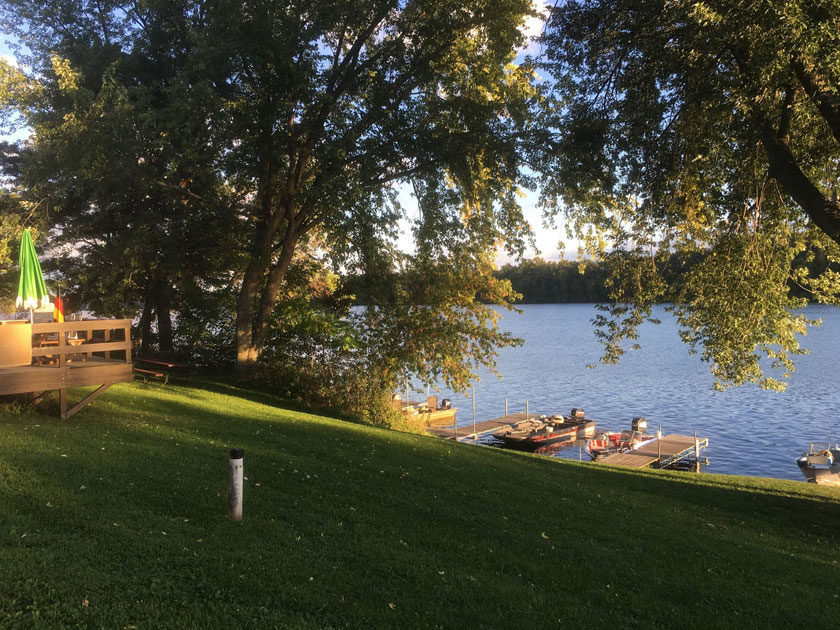 Address: 11939 170th St.
Phone: 715-288-6511
Website: Visit Now
Located on the Chippewa River, Mallard Resort offers guests the relaxing and fun getaway they have been searching for! There's plenty of room to play, run, and enjoy the wide open spaces. Spend time on the river, whether you are swimming at the beach, or casting a line. For the kids, there is a playground, and plenty of open spaces to run around.
With six campsites, this is a peaceful campsite that is just miles from all the fun Chippewa County has to offer.  The Old Abe Trail is there for biking and walking, just down the road.  This fabulous trail will extend for 80 miles when completed.  No need to wait though, as there are still miles of trail through agricultural land, forest and along the Chippewa River. Find even more trails at Irvine Park & Zoo. Here, there is a free zoo, miles of trails, and Olson's Ice Cream!
If the water is calling you, you can jump in your boat at Mallard Resort and be on Lake Wissota minutes later.  The big lake offers plenty of space for fishing, water skiing or just enjoying a ride.  Lake Wissota State Park has canoes and kayaks for rent as well as plenty of trails for hiking.
Thirsty?  You won't have to travel far to find The Mallard Bar. It's right here at the Mallard!  Just head for the Leinenkugel's sign and you will find every reason to go inside.  Not only will you find a cold drink, friendly people and more. Whether you hang out at the bar or take your drink to go, no doubt your first trip to The Mallard Bar will not be your last!