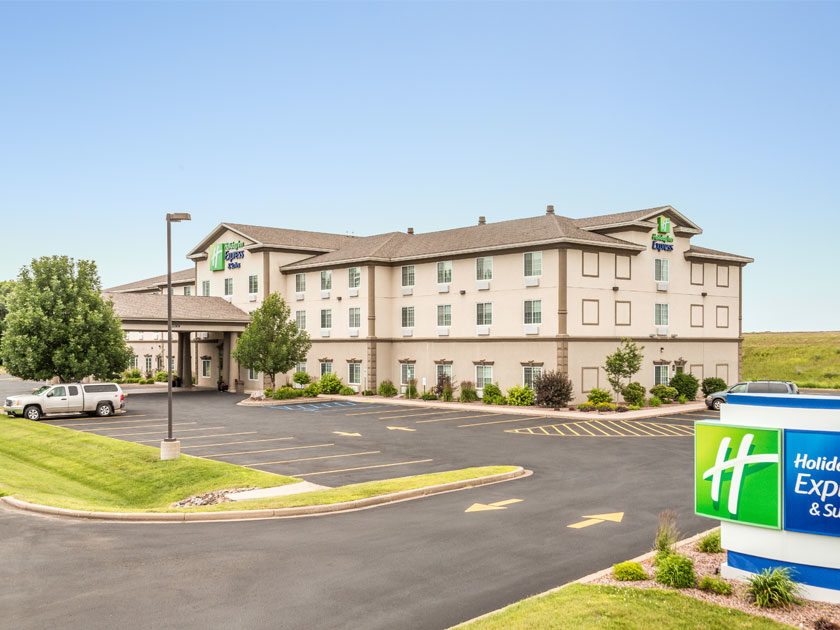 Address: 12858 26th Ave.
Phone: 715-723-4654
Website: Visit Now
The Chippewa Falls Holiday Inn Express Hotel and Suites provides Small Town Hospitality one of the top 10 best small towns in America, according to Time magazine. Located near many famous Wisconsin attractions, is only three miles from the Chippewa Valley Regional Airport (EAU).
 Home to nationally-known Leinenkugel's Brewery, and is one of the premier apple-growing sites in the country. Visitors to can enjoy the Heyde Center for the Arts, Lake Wissota State Park, Irvine Park and Zoo and numerous bike trails.
Chippewa Falls houses more than 40 manufacturing companies, making our hotel a convenient stay for business travelers. You'll find businesses like Silicon Graphics and Cray Corporation within five miles of our location along with the University of Wisconsin-Eau Claire. We help you conduct business by offering a new moderately updated conference room, free high-speed Internet access and a 24-hour Business Center.
Take advantage of the heated indoor pool, whirlpool and Fitness Center. Lodge with them and sleep well in the triple-sheeted beds. Wake each morning to the complimentary hot breakfast bar featuring their NEW Cinnabun.