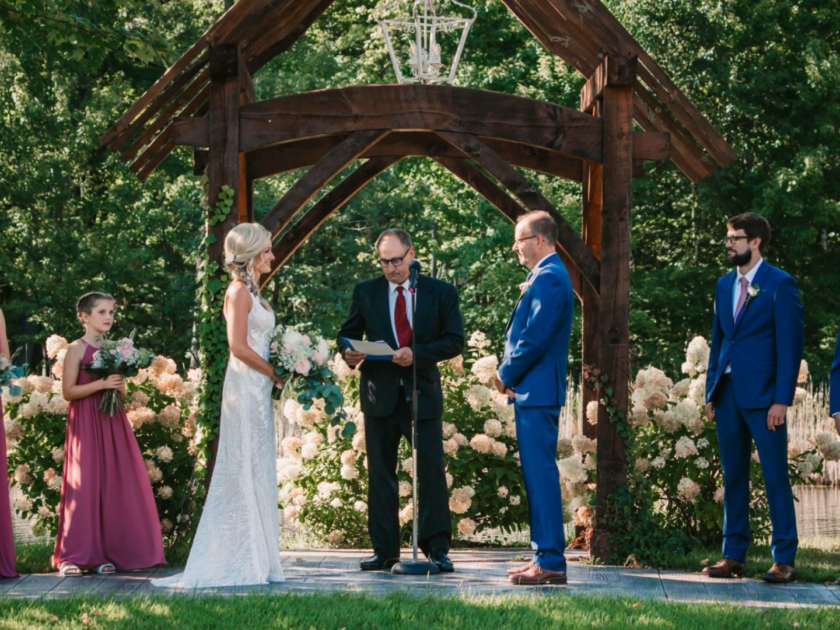 Address: 22404 20th Ave.
Phone: 715-313-0315
Website: Visit Now
Dixon's Wedding Venue is a stunning outdoor venue perfectly situated on over 100 acres in the countryside of the Chippewa Valley. Voted Chippewa Valley's Best Wedding Venue & Venue for Photography, Dixon's Wedding Venue offers a beautiful and unforgettable destination for your wedding.
Additionally, the orchard is home to the one-of-a-kind, patented, Champagne Apple and produces a variety of other berries. Plus, their Autumn Harvest Winery is just down the road. They produce wines that are light, crisp and full of fruit flavor, as well as dry red and white varieties.
Their venue offers choices of outdoor locations including a picturesque pond with a footbridge, a peaceful woodland setting, or a beautiful option in the orchard among the apple trees.
Dixon's supports their guests from engagement pictures through wedding weekend. Dixon's offers a charming and serene setting to create the perfect moment.
Dixon's is also the home of the Champagne Apple. The only place in the world where you can get them! Each fall, families gather at Dixon's to get this iconic apple.
This is also a wonderful spot to host a social gathering, business meeting, family reunion, birthday party, or other important events! The memories made at the orchard will last a lifetime. And it won't be easy to forget the deliciousness of the Champagne Apple. See you there!