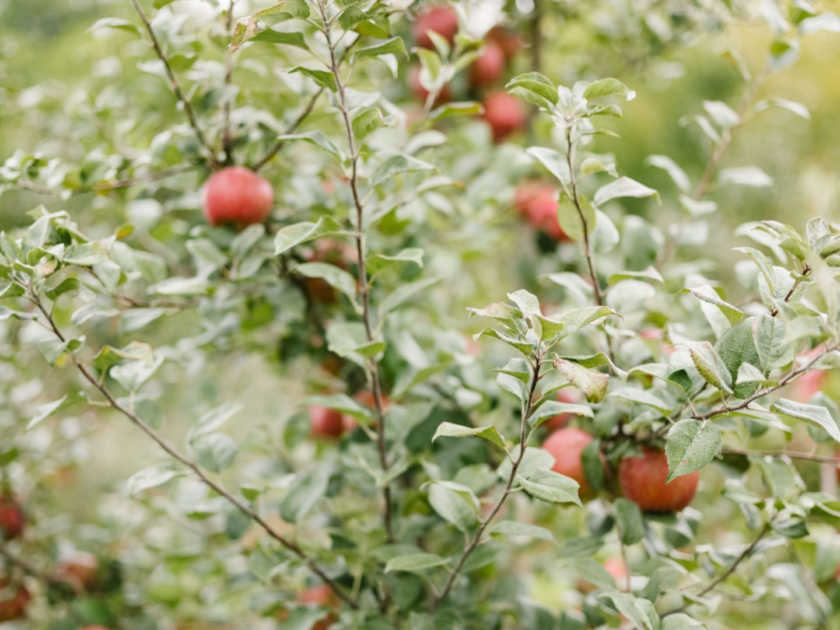 Address: 22404 20th Ave.
Phone: 715-313-0315
Website: Visit Now
Dixon's Apple Orchard
Dixon's Apple Orchard is a stunning outdoor venue perfectly situated on over 100 acres in the countryside of the Chippewa Valley. Offering the iconic Champagne Apple, Dixon's Apple Orchard is a local favorite.
Dixon's is home to our world-famous Champagne apples, a variety discovered and grown first by Fred Dixon. This golden apple with a hint of blush is a firm, good keeper. It's sweet but spicy and juicy for baking and eating. We think you have to taste it to fully appreciate the unique taste and texture. You will be able to taste those and some delicious Zestar, Macoun, McIntosh and Honeycrisp when you visit our orchard.
Dixon's began growing apples in Wisconsin in 2015 and they launched their first harvest in 2019. When Dixon's was in New Mexico, they grew their signature Champagne apples along with Sparkling Burgundy, Red Rome, and Red Delicious.
Not only does the orchard grow apples, but visitors can pick their own raspberries, too! A day on the orchard is the perfect way to spend quality time with family and friends. Enjoy a beautiful summer day with delicious, farm fresh apples. This is a must-try experience in the Chippewa Valley.