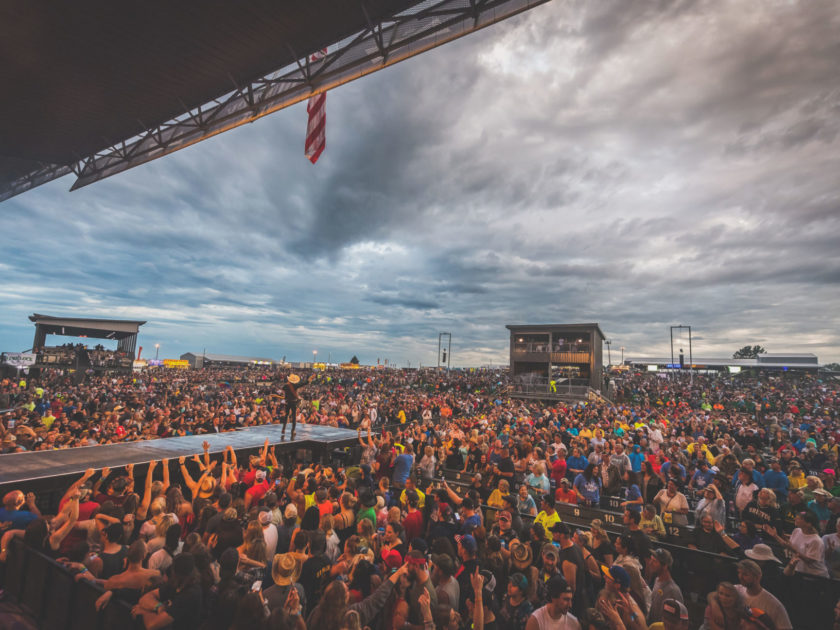 Address: 24447 Cty Highway S , Cadott, WI 54727
Phone: 715-289-4401
Website: Visit Now
Celebrating the best of all things country, Festival-goers can enjoy three days of music and entertainment, RFID wristbands, cashless options in the concert grounds, delicious food, interactive exhibits, exciting activations, and the largest campground in WI.
There are more than 7,000 campsites, all within easy walking distance of the Concert Grounds. For non-campers, nearby hotels offer the option of a convenient daily shuttle service. The natural Amphitheater Concert Grounds feature 50+ bands, one massive permanent main stage, four permanent side stages, and more than 23 miles of permanent roads.
VIP, Reserved, or General Admission ticket packages and Camping & Pit Passes are available at a reasonable cost to get you close to your favorite Artists! Plus, a Photo Line for General Admission fans. See why this experience is unlike any other!