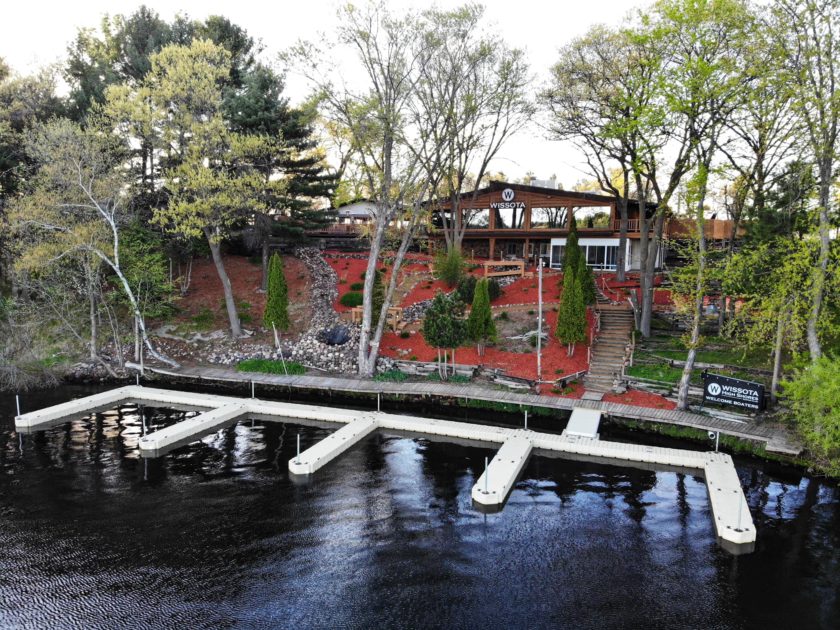 Address: 17985 Cty Hwy X
Phone: 715-215-2981
Website: Visit Now
Wissota High Shores Supper Club
High Shores Supper Club has served the Chippewa Falls area and Lake Wissota since 1936, bringing the classic Wisconsin Supper Club feel to the Chippewa Valley. That is why it was important to re-open High Shores for the Wogernese family. Chippewa Falls natives, Brian and Kim Wogernese, purchased the supper club in 2021, renaming it "Wissota High Shores Supper Club".
With the purchase in 2021 came renovations of the supper club, however, the family was adamant about maintaining that Wisconsin Supper Club feel. It was important to the family to maintain the history that comes with the building. On the entrance walls you will find two collages of historical photos previous owner, Diane Schroeder, created, that have been in those same places for decades.
At the base of the restaurant, you will find ten boat parking spots, and walking up the landscape path at the top, you will find spacious patio seating with covered and uncovered seating, and garage doors that open to the bar from the patio.
While it might look a little different from the renovations, you will still feel the Lake-Supper Club experience which includes an extensive menu; from Friday fish frys to an expansive salad bar with more than 50 options; from sandwiches to standard cuts of steaks; and from 20 tap-lines of Wisconsin craft beer to old fashioned cocktails; the ambiance is intended to remain the casual lake-life feel to appeal to all customers and tourists.
Whether you are walking off your boat, swimming across the street, coming in for date night, or getting off your bike, everyone will be welcome.