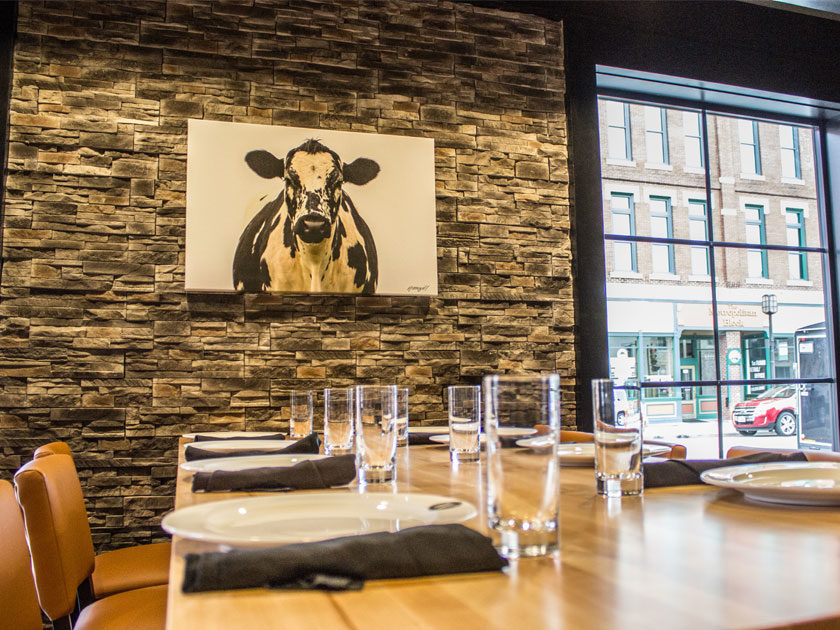 Address: 100 N. Bridge St.
Phone: 715-720-0550
Website: Visit Now
Wissota Chophouse is a casual dining experience blended with elegance.
Wissota Chophouse is known for succulent high-end steaks and rich sea food. It is a classy yet modern atmosphere for gathering and socialization. Their specials highlight seasonal favorites, comforting sharables sure to please, innovative a la carte sides, and some of the finest desserts around. A thoughtfully lined up selection of over 20 glasses of wine, 20 beers on tap, beer bottle selection, and a variety of spirits are available and can be enjoyed on the patio. Chippewa Falls is also the home of Leinenkugel Brewing Company and is a staple in each Wissota Chophouse location with two to three hometown brews on tap.
Wissota Chophouse has become a local favorite where people come to eat, drink, socialize, and celebrate some of the most enjoyable moments in life.