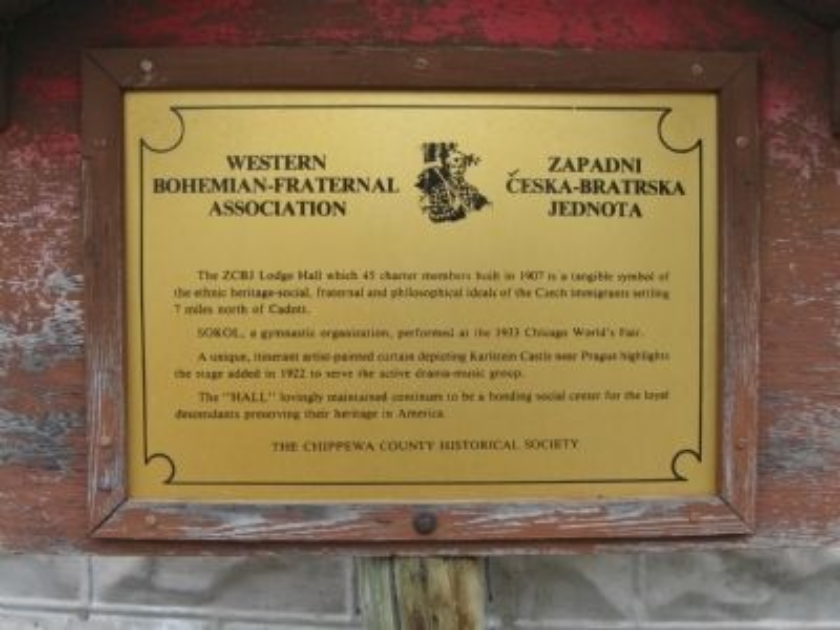 Address: WI-27 and 135th Ave.
The ZCBJ Lodge Hall, which 45 charter members built in 1907, is a tangible symbol of the ethnic heritage — social, fraternal, and philosophical ideas of the CZEH immigrants settling 7 miles north of Cadott. SOKOL, a gymnastic organization, performed at the 1933 Chicago World's Fair.
A unique, itinerant artist-painted curtain depicting KARLSTEIN CASTLE near PRAGUE highlights the stage added in 1922 to serve the active drama-music groups. The "HALL," lovingly maintained, continues to be a bonding social center for the loyal descendants preserving their heritage in America.