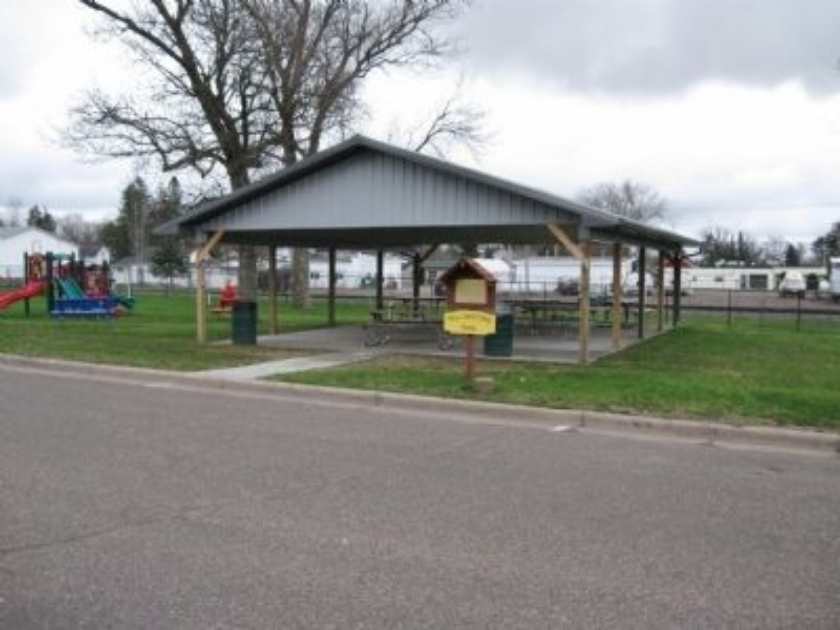 Address: Downtown Stanley along First Ave.
Before there were numbered highways in the United States, there were names attached to roads to help motorists navigate from town to town or from county to county. In 1912 no one thought in terms of an interstate highway. However, a small band of men, including J.W. Parmley of Ipswitch, South Dakota, envisioned a road from Plymouth Rock, Massachusetts, to Puget Sound, Washington, and called it the Yellowstone Trail. They wanted good roads to travel on and formed the Yellowstone Trail Association in October of 1912, remaining active until 1930.
The Yellowstone Trail Association did not build roads. It lobbied for "good roads" at every level of government and provided instructions to local people for the construction and maintenance of roads. They promoted cross-country tourist traffic, marked the route with signs, and provided maps raising the interest in using the automobile for other than local travel. The Yellowstone Trail began in South Dakota and quickly expanded east to St. Paul, Minnesota, and west to Yellowstone Park in Montana. By 1914 it extended to the Idaho border and east to Chicago. By 1917, the entire route was firmly established coast to coast.
The Yellowstone Trail passed 406 miles through Wisconsin from Kenosha to Hudson, covering 18 counties. The road entered Chippewa County from the east along the county Highway X into Stanley past this very site, onward through Cadott, westward to Lake Wissota. The road then turned onto what is now County Highway J west to Chippewa Falls along Park Avenue. The Yellowstone Trail continued its cross-county route along Park Avenue and County Highway J south to Eau Claire. With the construction of new highways and the advent of a federal numbering system, this transcontinental road finally faded in the 1930s.
A new Yellowstone Trail Association was formed in 2003 to increase public knowledge about the Trail and promote heritage tourism. Thanks in part to a small group of visionaries in central Wisconsin and in cooperation with the Wisconsin Department of Tourism, motorists can now once again experience this storied piece of American history.