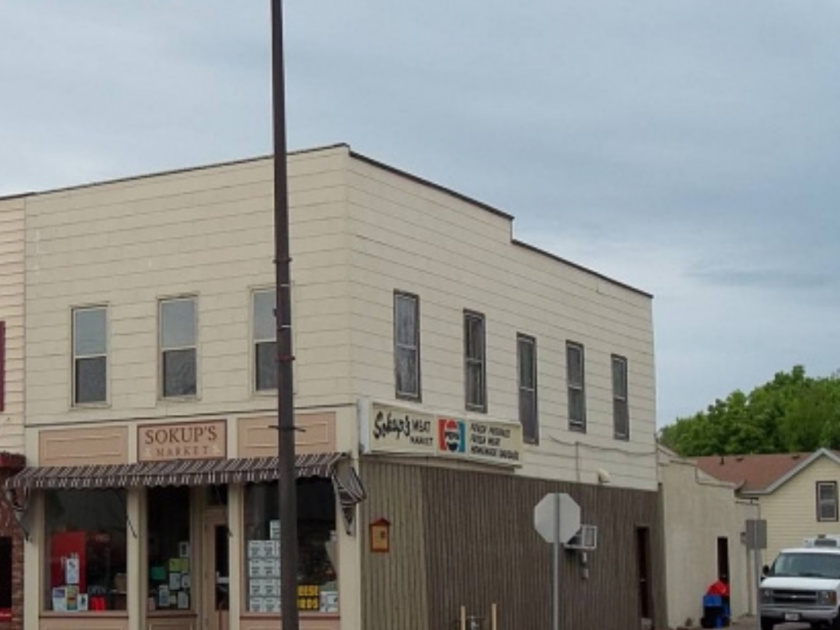 Address: 624 N. Bridge St.
Phone: 715-723-4953
Joseph Sokup opened Sokup's Market in Downtown Chippewa Falls around 1891 on the northwest corner of Bay and Willow Streets. He built the current grocery store at 624 N Bridge Street in 1894. The market is one of the oldest family-owned businesses in the city and is one of the few remaining small grocery stores in the Chippewa Valley.
Joseph's son Peter was born in the residence above the grocery store. As a boy, he hitched up horses to the wagon, drove to the area homes to pick up their grocery lists, and delivered the groceries back to their customers. Peter left for service in World War I in 1918 with the 73rd Engineers. He took over management of the family business upon his return in 1921.
The "new" exterior was designed to more closely resemble the original facade. This location has been known as "Sokup's Corner" for more than 115 years.
Now, Sokup's Market is known for their quality meats, produce, and cheese that is sold at affordable prices.