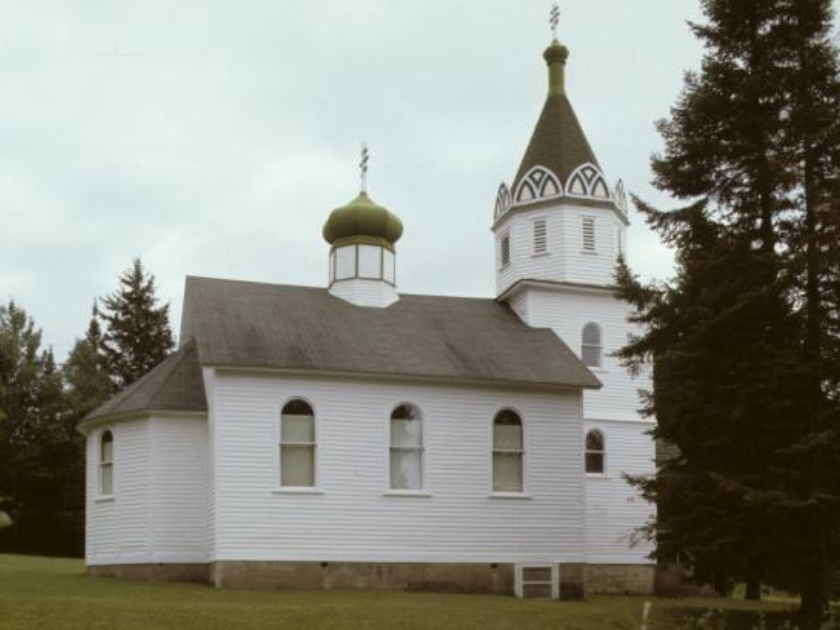 Address: North of Stanley
Saint John the Baptist Orthodox Church is the oldest Orthodox Church building in the state of Wisconsin. Shortly after they arrived from Eastern Europe in 1901, the Carpatho-Russian community settled in this area and began holding church services in their homes.
This church was built in 1906 following the Byzantine style of construction and included a dome with an Orthodox Cross placed on top. The wooden Cross has a metal coating, painted gold.