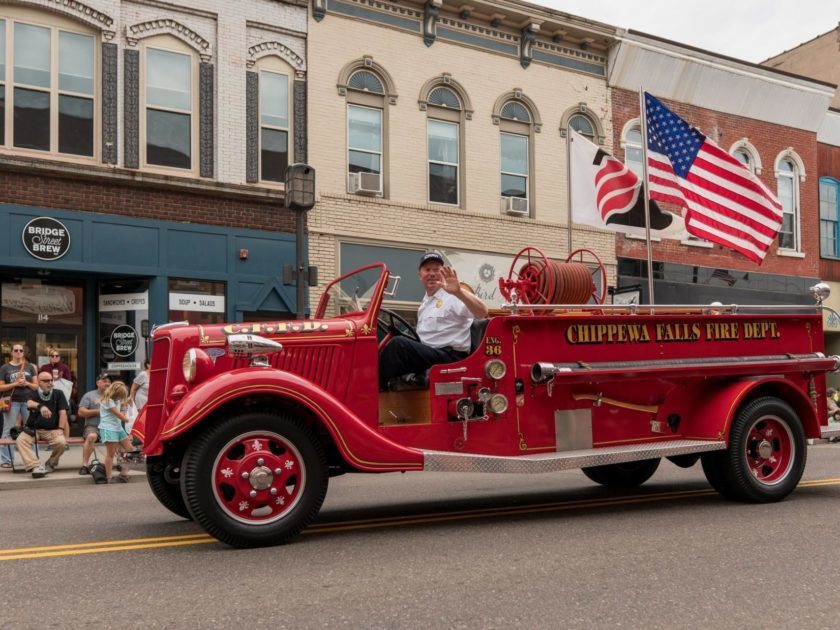 Address: 514 N. Bridge St.
Phone: 715-723-6661
Website: Visit Now
Pure Water Days & Riverfest
Every August, Chippewa Falls erupts in fun at Pure Water Days & Riverfest!
Put your running or walking shoes on for the Pure Water Day Races hosted by the YMCA of the Chippewa Valley. There are a few different options for you to choose from:
200 meter dash
One-mile fun run
Two-mile fit walk
4 mile
1/2 marathon – Bill Roegge Memorial
After you get in an amazing morning of exercise, head over to N Bridge St in downtown Chippewa Falls. Here, the Pure Water Days Parade begins at 1:00 PM. With over 50 parade entries, this is an awesome way to see what's happening in the community (and get some free candy!) Hundreds of people show up for this portion of the day, so be sure to arrive early! More information on the parade can be found here.
The fun continues at Riverfront Park where there is a ton of family-fun! You will find giant inflatables and games, live music, food trucks, a beer tent, arts and crafts vendors, and so much more!
All of the action is located in downtown Chippewa Falls, which means you are close to local shops, attractions, restaurants, and lodging.