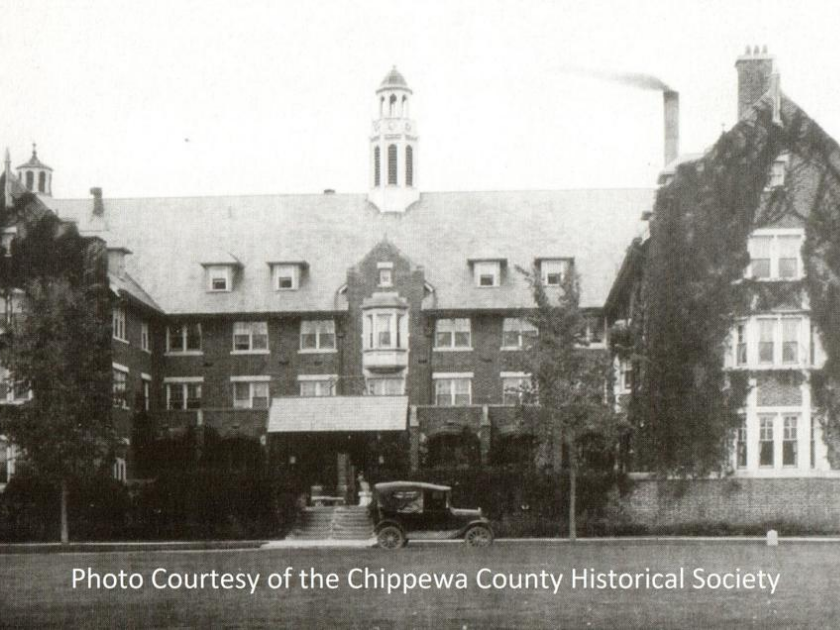 Address: 300 Bridgewater Ave.
Hannah M. Rutledge Home was founded by Edward Rutledge on October 11, 1910, in memory of his wife, Hanna M. Rutledge, who died on October 1, 1910. The home was built between 1911 and 1912. The first residents were admitted on May 1, 1913.
Edward Rutledge was born in Ireland on March 6, 1834. He lived in Canada as a child and later came to Wisconsin and settled in Chippewa Falls, where he was a prominent figure in the lumber industry. He died on July 27, 1911.