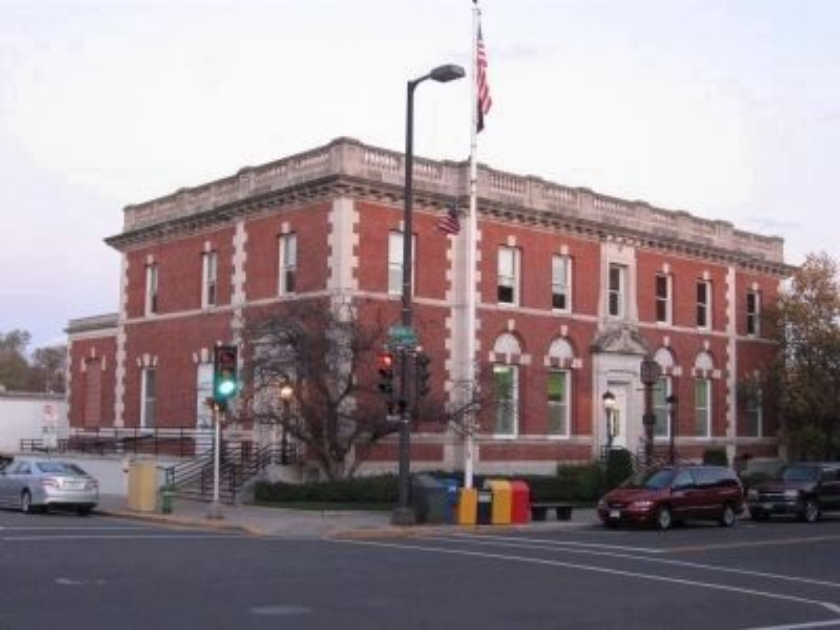 Address: 315 N. Bridge St.
This Federal Post Office Building was built in 1910 for $90,000 on property purchased from the Thornton estate for $10,000. Governmental architects of the Treasury Department often used the Neo-Classical design style during 1895 and 1930. Regular mail service and the first post office were established at Chippewa Falls in 1851.
Hiram S. Allen received a commission as the first postmaster and received what little mail there was at the "Company Store." There being no postage stamps in those days, the recipient of a letter was first compelled to pay for its carriage and delivery before receiving it. The usual charge was twenty-five cents.
By 1855, the mail arrived by "pony express," and two years later, a bi-weekly stage line was established between Chippewa Falls and Wabasha, from where the mail arrived up the Mississippi River by riverboats. Free delivery of mail was started in 1888 when five uniformed carriers were approved by the Post Office Department in Washington, D.C., for the city of Chippewa Falls.