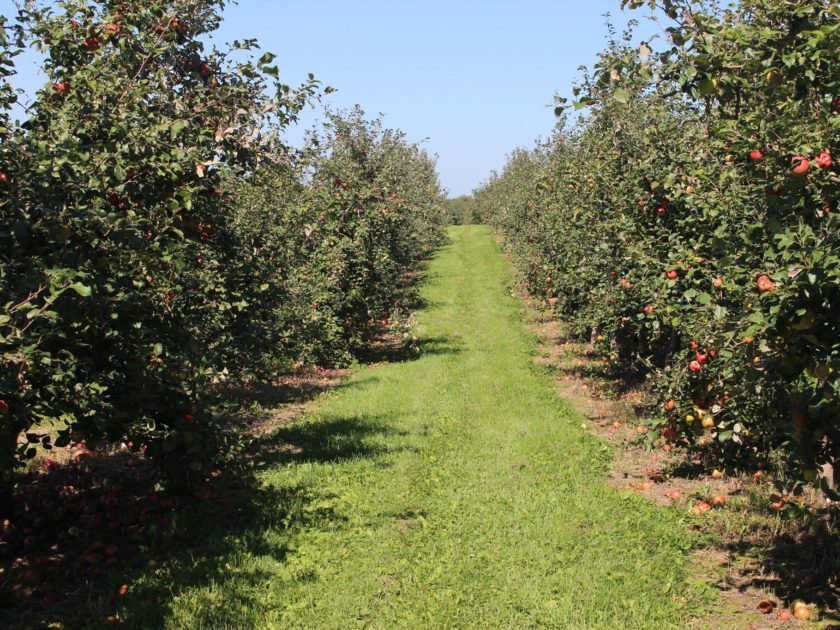 Address: 18444 Cty Hwy OO
Phone: 715-723-0133
Website: Visit Now
Bushel & A Peck
Bushel & A Peck is situated on a scenic ridge separating the Chippewa River Valley and the Eau Claire River Valley. The orchard was planted over a century ago and now includes over 20,000 trees producing over 30 varieties of apples. Apples aren't the only thing you'll find at this orchard. They also have currant plantings, raspberries and a pumpkin patch.
Their orchard is certified to ensure they are using ecology-based growing practices that promote soil and tree health, nurture pollinators, and protect biodiversity. For more information click here.
Go to the orchard for the fall experience, and stay for the friendly and fun atmosphere. After you pick your apples, head to the store to find plenty of treats. From homemade pies to cookies and turnovers, your sweet tooth will certainly be happy. Don't forget to pick up a pumpkin (or two or three) too, so you are ready for Halloween fun!
During the Winter months, they are open limited hours to sell a selection of homemade products. Trust us, you don't want to miss out on their apple butter! Don't forget to snap photos of all the fall fun!