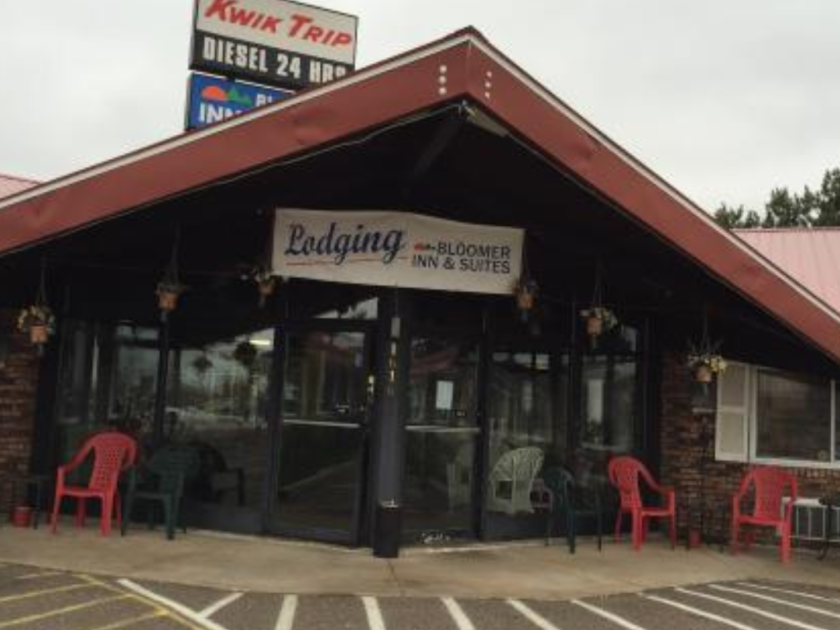 Address: 1616 Woodard Rd.
Phone: 715-568-3234 or 800-322-7995
Website: Visit Now
Bloomer Inn and Suites
With major renovation complete in  2017, their 1-story newly renovated motel in Bloomer, WI has many amenities to keep your stay comfortable while traveling. Whether you're traveling from state to state or working nearby, guests can enjoy a clean, comfortable, and relaxing environment. Located on the junction of Highway 53 and Highway 40, Bloomer is only 30 minutes north of Eau Claire, WI and 90 minutes to Minneapolis/St. Paul Airport (MSP). Guests can enjoy ample outdoor activities such as hunting, fishing, as well as access to snowmobile trails.
Amenities
Whether you are checking in for a night or an extended stay, our guests can walk into a newly renovated room featuring:
Free Continental Breakfast
Free Wi-Fi
Cable TV with HBO
42″ Flat-screen TV
Microwave
Fridge
Clock Radio
Air Conditioning
After a long day of activities, take a bite to eat next door or at many restaurants and bars within couple miles from the hotel. Come back and refresh your belongings with our guest laundry to prepare for your next day. Hotel Amenities include:
24/7 Staff
Weekly Rates
Vending/Ice Machines
100% Non-Smoking Rooms
Restaurants Nearby
Wake-Up Call Service
Truck and Bus Parking
2 Outdoor Deck areas
Pet-Friendly Rooms
Handicap Accessible