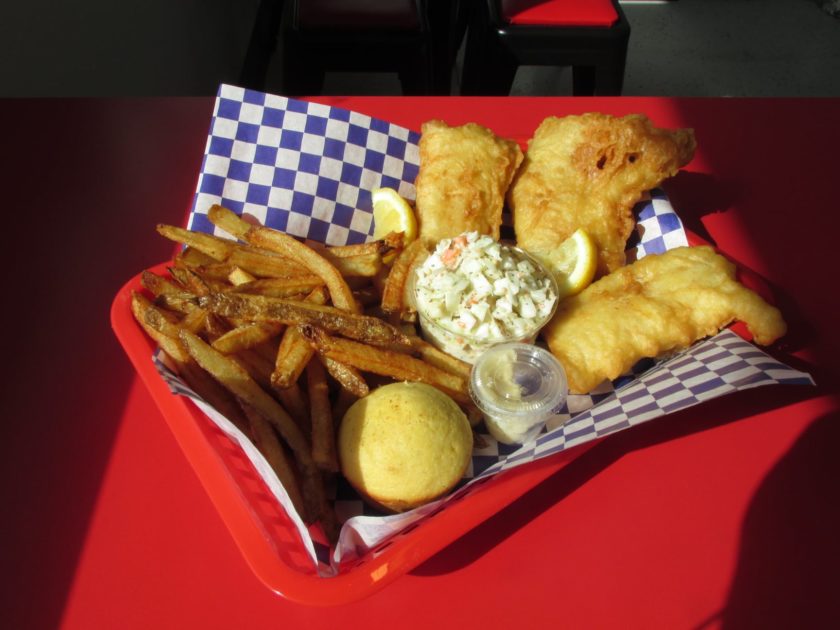 Address: 615 W. Park Ave.
Phone: 715-861-3911
Website: Visit Now
Chippewa County is home to many types of restaurants, and Anderson's Chic-n-Fish is one of the local favorites. After a day of adventuring around Chippewa Falls, Anderson's Chic-n-Fish is the perfect spot to grab a quick bite. Refusing to compromise the quality of their food, Anderson's source their fresh ingredients from local farmers' markets.
With over 30 years of experience cooking at fairs and festivals, the staff is excited to present their restaurant vision with guests. Grab a quick dinner to-go for the family, or enjoy a sit down meal with friends. Whatever the occasion, you are sure to have a fabulous meal of crispy fried chicken or mouthwatering fried fish. The menu offers so much more than fish and chicken, too. Highlighting their fair experience, the menu offers corndogs, funnel cakes, mini donuts, cheese curds, cotton candy, and MORE! Wash down all that incredible food with a delicious, fresh-squeezed lemonade!
The restaurant is available for private events, including:
Weddings
Business lunches
Dinners
Cocktail Receptions
Anderson's is also an awesome spot to grab a quick and easy Friday Night Fish Fry without breaking the bank. Add this to the list of must-try spots!