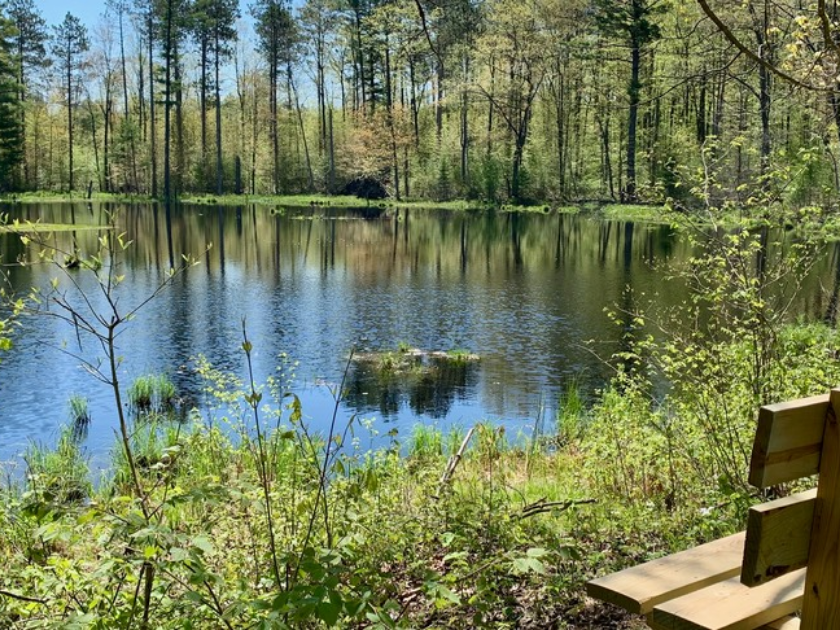 Address: 25753 Deerfly Trail
Website: Visit Now
Vista Flowage Ice Age Trailhead
The Vista Flowage Ice Age Trailhead leads hikers into the beauty of the Ice Age Trail. Walking the Ice Age Trail highlights the natural beauty of Chippewa County. With rolling hills, lakes, ponds, and flourishing forestry, this hike is breathtaking. Carved by the Chippewa lobe of the Wisconsin glaciers, the trails hold lavish life with breathtaking views. Hike this trail, and experience the marks the glaciers left in our area. This is where your next journey begins!
These trails are well maintained during the warm and cold months. During the cold months, people love to cross-country ski on the pristine trails. When it starts to warm, it's time to hit the hiking trails. It's time to take a break, and immerse yourself in natural scenery of Chippewa County.
After a day on the trail, we recommend a stop at Dylan's Dairy for a bite. They are a full service restaurant that serves cocktails, homemade ice cream, and delicious meals. Then, stop by the Wisconsin Veteran Farm LLC & Winery for a glass of fruit wine.
You never know where your next adventure will take you. Chippewa County is a great place to end up!