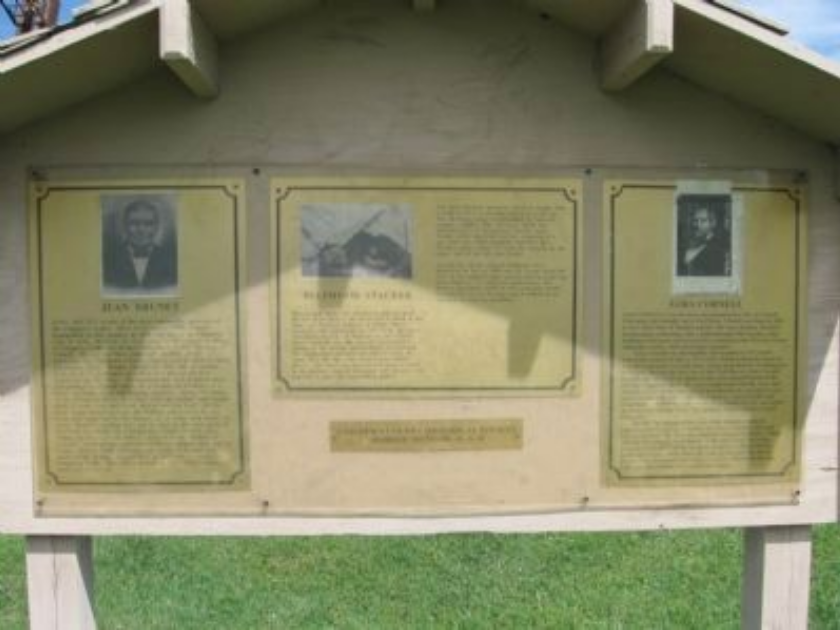 The Cornell Pulpwood Stacker is believed to be the last of its kind globally and is listed in the State and National Register of Public Places. Designed and constructed in 1911-12 by the Joors Manufacturing Co. of England for the Cornell Wood Products Co., the Stacker represented a change in the storage and handling of pulpwood.
The mechanical conveyor was used to stack the wood after the logs were slashed into smaller pieces. The wood was later floated down a sluice to the paper mill's grinder room, where it was reduced to pulp and converted to paper.
The steel structure measures 175 feet in height, with 36 feet at the base and 10 feet at the tip. Concrete counterweights maintain the 45-degree angle. The conveyor, which was operated by a 35 horsepower electric motor located at the tip of the Stacker, consisted of a one-inch wire cable equipped with iron discs.
Workers made repairs by using the catwalk on the upper side of the left truss frame. All but two of the original buildings were destroyed by fire in 1989, and all, except about 60 feet, of the original sluice system and log pond has been filled in. A victim of obsolescence, the Stacker operation ceased in 1971 and now stands as a memorial to our heritage and tribute to an era gone by but not forgotten.