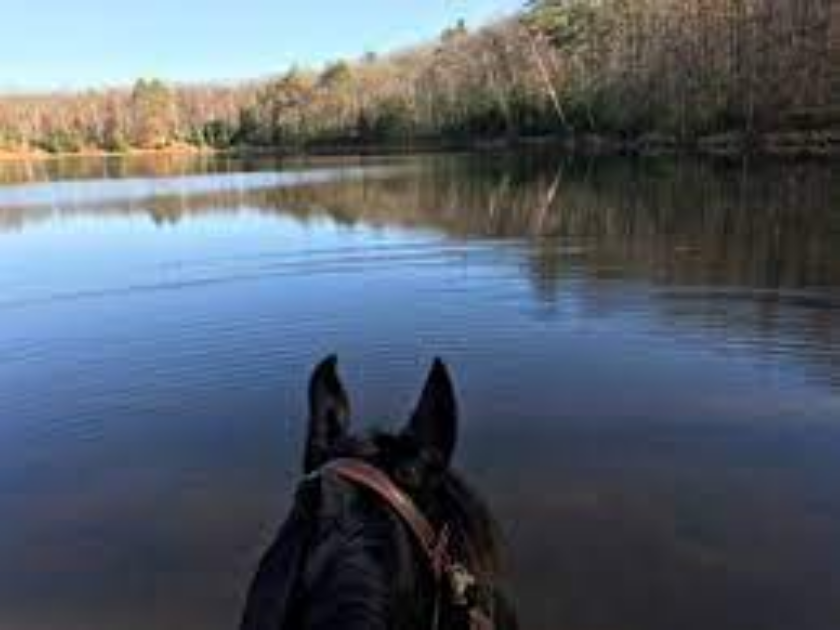 Address: 22079 Haymeadow Flowage Trl
Phone: 715-726-7920
Website: Visit Now
Hay Meadow #3 Horse Trailhead
Hay Meadow #3 Horse Trailhead leads riders into the beautiful forests of Chippewa County. The rolling hills in the area offers constant changes in terrain and landscapes. Riders pass by many lakes, ponds, and woodland streams while riding this scenic trail. The Chippewa Valley Trail Riders Associations provides maintenance for this trail system. The Chippewa County Department of Land Conservation and Forest Management assists them with their efforts.
Upon arriving at the trailheads, riders find gravel parking, toilet facilities, fire pits, and tie lines. Hay Meadow #2 is located approximately .5 miles north of 225th Avenue on the Hay Meadow Trail forest road. Hay Meadow #3 is located approximately one mile north of #2 on the east side of Hay Meadow Trail forest road. No potable water is available on-site at either trailhead.
Donations are appreciated from riders! Both trailheads have a secure donation box.
Before riding, please consider the following:
Respect all natural resources
Pack out what you bring in
Treat other riders with respect
Some trails intersect with mountain bike trails
Time for an exciting horseback riding adventure through the scenic winding trails of the Chippewa County forest!