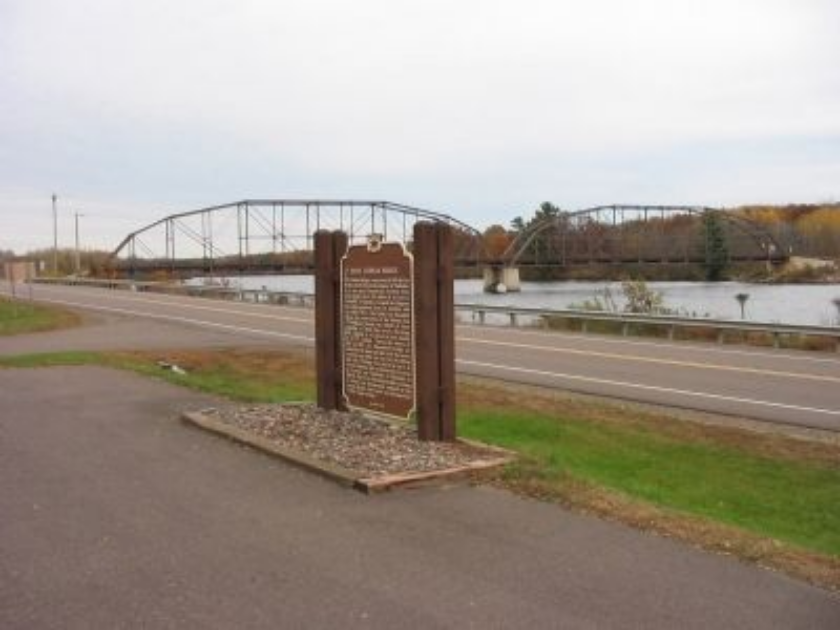 The Cobban Bridge, constructed in 1908 by the Modern Steel Structural Company of Waukesha, is a two-span Pennsylvania overhead truss type bridge and is the oldest of its kind in Wisconsin.
Initially, it crossed the Chippewa River just upstream from its junction with the Yellow River. The bridge was dismantled during the construction of the Wissota Dam in 1916, and through the efforts of Oscar Anderson, a Cobban store owner, the bridge was acquired to be placed on land donated by S.C.F. Cobban.
During the winters of 1916 and 1917, the dismantled bridge was hauled here by horse and sled, with the movers receiving 1 dollar per ton for the fifteen-mile trip. The L.G. Arnold Company placed footings, and Cromby and Thallacker of Milwaukee did reconstruction in 1918-19.
The ferry that had provided a crossing to Cobban was discontinued, replaced by the Cobban Bridge, which was soon nicknamed the "Little Wagon Bridge."