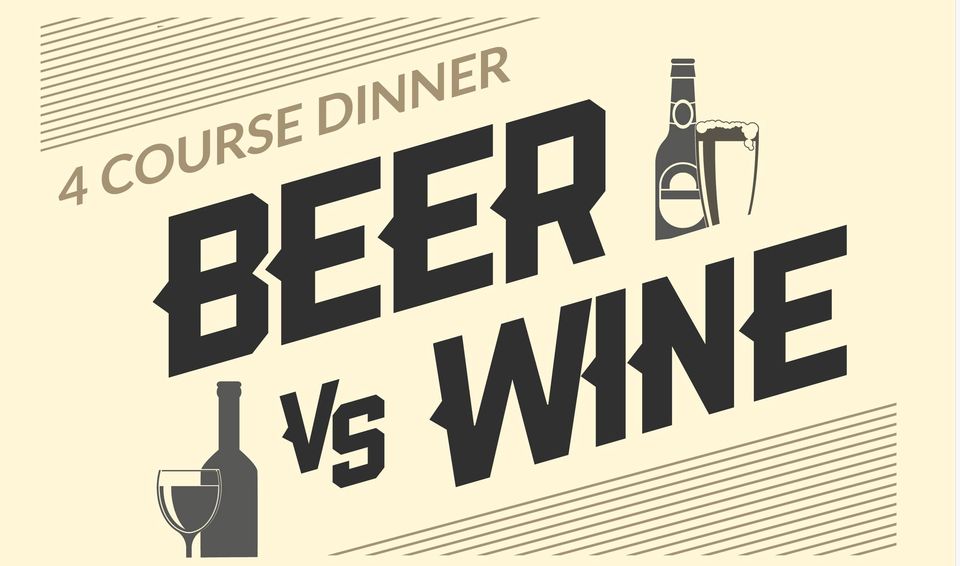 Join us for a 4-course dinner where you get to sample both and then decide what you want to pair with your 4-course dinner. Beer and Wine will go head to head in a fun format of sample rounds. You get to learn, taste, and rate the samples, then enjoy your 4-course dinner from our Executive Chef. Lazy Monk Brewery will be the featured beer for the evening and our Wine Representative will be showcasing Libertas Wines from Spain!
Menu
Appetizer:
Smoked salmon nachos
Sliced bagels crisps, jalapeño cream cheese, capers, pickled onion
Soup
Lager and smoked gouda soup with tomato swirl and topped with kettle corn
Entrée
Petite sirloin paired with Parmesan-crusted walleye scalloped sweet potato tower and crisp brussel sprouts
Dessert
Deep dish caramel Braeburn apple pie
Get your tickets today you won't want to miss this!